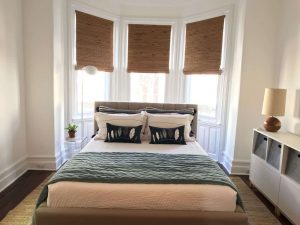 If your home or business looks outdated and you would like to spruce up its appearance, new blinds or shutters could be the solution. Stylish blinds can create a positive first impression when people come to visit, and new shutters can improve a building's curb appeal. Local stores and online suppliers offer an array of styles and brands, but they may vary widely when it comes to quality. That is why it's important to work with a company that sells and installs durable and long-lasting products. Knox Blinds is the top source for blinds and shutters: Greenback TN.
Why You Should Choose Knox Blinds If You're Looking for Blinds and Shutters: Greenback TN
Unlike many other businesses that sell a wide variety of home products, Knox Blinds specializes in window treatments. That focus means that we offer quality products, professional design consultations, and expert installation.
We sell well-crafted blinds that last longer than those many of our competitors sell, which makes our products a good investment. The blinds we sell are made with several materials, including aluminum, faux wood, and real hardwood, which means we have products to suit any décor.
Knox Blinds offers shutters made with vinyl and MDF composite and real wood that can accentuate the appearance of nearly any window style. New shutters can instantly improve the curb appeal of your home or business.
Get Personal Assistance Choosing Blinds and Shutters in Greenback TN
We understand that schedules can be hectic and that it may be difficult to find the time to visit a showroom. We also know that looking at blinds or shutters where you plan to install them can help you envision how a room or building will look. That can help you make a better decision than you could if you only viewed products in a showroom.
This is why Knox Blinds offers free consultations by appointment. A knowledgeable consultant can visit your home or business at a time that is convenient for you to show you the blinds and shutters we offer. A consultant can:
Discuss the features of each product
Explain the differences between various brands, styles, and materials
Answer any questions you may have
Help you decide which blinds or shutters would be the best choice for your home or business
Call us at 865.544.8339, email info@knoxblinds.com, or fill out an online form to schedule a consultation.