The amount of sunlight that enters the rooms in your home can affect the temperature inside and your utility bills. A consultant from Knox Blinds can help you choose from our selection of blinds and shutters Tuckaleechee TN so you can keep your heating and cooling bills under control.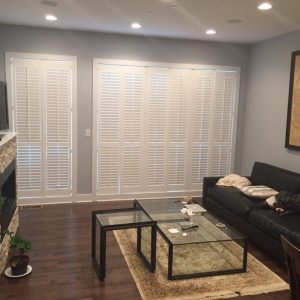 How the Right Window Treatments Can Save You Money
In the winter, letting natural light in can allow you to reduce the amount you rely on the furnace and keep your heating bills manageable. In the summer, sunlight can heat up your house and make your air conditioner have to work harder to keep it cool. Blocking light can keep your summer utility bills in check.
When shopping for new window treatments, many homeowners select blinds because they're easy to operate. They can be raised and lowered as the sun's position changes to let more or less light in, and the slats can be angled to control both sunlight and privacy.
At Knox Blinds, we offer a selection of well-crafted blinds made from real and faux wood and aluminum. They can be motorized to make them easy to adjust with a remote control. That can be helpful if you have high windows, if a member of your family has limited mobility, or if you have numerous windows and you don't want to spend time adjusting them all manually.
We also sell plantation shutters made from vinyl and MDF composites, as well as real wood. Shutters can be installed on practically any type of window and can instantly make a room more attractive. The slats can be angled to let in some light, and the shutters can be opened completely if you want to allow the sun to warm your home on a cold winter day.
Schedule a Consultation to Learn More about Blinds and Shutters Tuckaleechee TN
It's common for homeowners who are searching for new window treatments to feel overwhelmed by all the options. A consultant from Knox Blinds can explain the products we offer and answer your questions so you can make an informed decision. Call (865) 544-8339 to arrange to meet with a consultant at a time that's convenient for you.