New window treatments can be costly, so you want to choose wisely. At Knox Blinds, we understand the challenges that homeowners face when shopping for new blinds and shutters. This is why we offer customers in-home consultations. You can meet with one of our consultants at a time that's convenient for you and learn about blinds and shutters Knox County TN!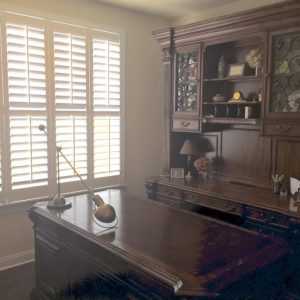 Reasons to Buy Blinds or Shutters from Knox Blinds
We provide window treatments that are made to last. Our blinds are manufactured with real and faux wood and aluminum. They can be motorized so you can raise and lower them with a remote control. That can be particularly helpful if you have a large number of windows or if some of your windows are tall or in hard-to-reach places!
Knox Blinds also offers plantation shutters with mortise and tenon joints that protect them from damage. You can choose shutters made with vinyl and MDF composites or crafted with real wood. One of the advantages of plantation shutters is that they can be installed on most types of windows, in addition to sliding and French doors.
Benefits of an In-Home Consultation
Durable, long-lasting window treatments can be a good investment, but unfortunately, some companies offer blinds and shutters of inferior quality. It can be hard to tell the difference if you're shopping online and you only have photos to go off of.
Buying window treatments in a store also has its drawbacks. You might fall in love with blinds or shutters that you see on display, but they might not look as good as you'd hoped when they're installed in your house. If a consultant comes to your home, you'll be able to see window treatments in the room where you want to install them and figure out which style and color will work best with your furnishings.
Schedule an Appointment Today!
Purchasing new blinds and shutters in Knox County TN can be a stressful process, but we aim to make it as easy as possible. A consultant from Knox Blinds can meet with you in the comfort of your home and help you make an informed decision. Call (865) 544-8339 today to schedule an appointment!