Are you trying to find the perfect style of shutters for your home? Are you struggling to determine the ideal pattern shade to dress up your living room? At Knox Blinds we pride ourselves on having the highest-quality shades, blinds and shutters. Maryville TN residents trust Knoxville Blinds & Shutters because of our stylish window treatments, competitive pricing, and reliable service. To learn more about the styles of shades, blinds, and shutters we have, contact us today for a free consultation.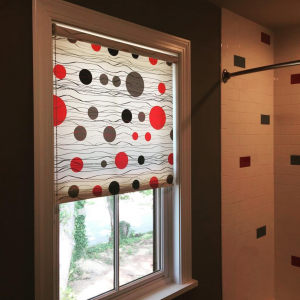 Three Stylish Options for Shades, Blinds & Shutters Maryville TN
Here are three stylish tips for dressing up your blinds and shutters Maryville TN.
Match Your Shades With Existing Furniture
Matching your shades with existing furniture will help you get the exact look you want. Considering a patterned roman shade? Patterned shades tend to look best when paired with muted walls and furniture. If you want the pop of color in your room to come from a piece of furniture or wall decor, consider a solid color window shade, like a sheer honeycomb shade.
Cut Out the Heat, Not the View
With custom solar shades, you control the amount of light in the room while keeping the view from your home or business. These light-filtering roller shades help you save money on energy and protect the furniture and decor in your home by blocking harsh UV rays. They add a casual yet sophisticated touch to any room. Solar shades are a popular option for home offices, dens, or bedrooms.
Accent Your Cabinets and Countertops
Spice up your kitchen or bathroom with wood blinds that accent your cabinets and countertops. At Knox Blinds, we have over a dozen stains to choose from that complement a wide variety of cabinets and countertops. Add a pop of color with decorative cloth tape. Cloth tape is not only colorful and stylish but practical. The tape can help block additional sunlight when blinds are closed.
Get Your Free Estimate Today!
Ready to shop at home for stylish shades, blinds and shutters Maryville TN? We can help you find a look you love. Contact us to set up your free in-home consultation today!