Blinds and shutters can allow you to control the amount of sunlight that enters your home and regulate the internal temperature. That can help you keep your utility bills in check throughout the year. A consultant from Knoxville Blinds & Shutters can provide you with valuable information on blinds and shutters Wartburg TN so you can choose the best ones for your home and budget.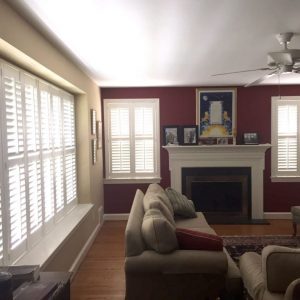 Upfront Costs for Window Treatments
Blinds and shutters can be made from a variety of materials. The type you choose can influence the initial cost. Plantation shutters generally cost more up front than blinds, but shutters typically last longer.
Knox Blinds sells blinds made from aluminum and faux and real hardwood. Our plantation shutters are crafted with vinyl and MDF composites and real wood. No matter which you choose, you can be confident that you will be getting quality products that are built to last.
Energy Efficiency and Utility Savings
Being able to control the amount of sunlight that comes in through the windows can help you keep your heating and cooling bills manageable. In the winter, you can open the blinds or shutters during the sunniest parts of the day to heat your home naturally instead of relying on the furnace. After the sun goes down, you can close the window treatments to keep the house warm.
During the summer, you can use blinds or shutters to block out the sun during the warmest parts of the day. That will help you rely less on air conditioning to keep your home at a comfortable temperature. You will be able to partially open the blinds or shutters or tilt the slats to let some light in and be able to see outside without causing your home to get uncomfortably warm.
Learn More about Blinds and Shutters Wartburg TN
When it comes to home improvements, cost is a major concern for most homeowners. If you're shopping for new window treatments, it's a good idea to think not just about the price for products and installation, but also about how new window treatments can affect your monthly utility bills.
A consultant from our team can meet with you in your home to provide you with more detailed information about the products we offer and to answer your questions. Call (865)544-8339 to make an appointment.