Purchasing new window treatments for your home can be a substantial investment. You might be tempted to choose blinds or shutters at a lower price point, but that can backfire. Cheaper window treatments are generally of lower quality and may need to be replaced in just a few years. Paying a bit more for quality blinds and shutters Cedar Bluff TN can pay off in the long run!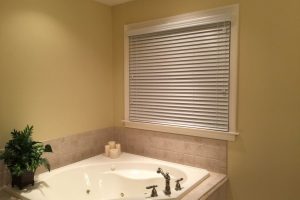 Why You Should Choose Window Treatments from Knox Blinds
Our products are constructed with durable materials, and they are designed and built to last. If you purchase new blinds or shutters from us, you can rest assured that they will be able to stand up to the stresses of daily use and will continue to perform well and look attractive for years to come.
We offer blinds made with several materials, including real and faux wood and aluminum. You can choose from a wide range of styles and colors and select the window treatments that will best complement the room's architecture and décor.
If you're interested in shutters, you can select ones made with vinyl and MDF composites or real wood. We can install shutters on practically any type of window and on French and sliding doors. If you choose real wood shutters, they can be painted or stained in the color that you think will best suit the room's décor.
Meet with a Consultant to Learn More about Blinds and Shutters Cedar Bluff TN
We understand that choosing new window treatments can be challenging. You want to make the right choice, but the number of options can feel overwhelming. You may have questions about the type of window treatment that would work best in a particular room and about the pros and cons of various materials.
That's why Knox Blinds offers free in-home consultations! You can sit down with a consultant at a time that's convenient for you, learn more about the products we offer, and get all your questions answered before you make a decision. That can eliminate a lot of guesswork and let you shop with confidence. Contact Knox Blinds today at (865) 544-8339 to schedule a consultation!