Choosing blinds or shutters for your home can feel challenging and overwhelming. Dozens of companies sell countless brands and styles made with a variety of materials. It can be difficult to sort through it all. That's why Knoxville Blinds & Shutters offers free in-home consultations. Contact us to schedule an appointment to learn more about blinds and shutters Wooddale TN.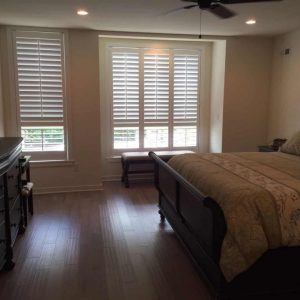 Reasons to Discuss Blinds and Shutters at Your House
We have a team of consultants who are well versed in window treatments. A consultant can meet with you in your home to show you many of the products we offer, explain their features and benefits and the differences between them, and answer your questions. A consultation can help you decide which type of window treatment would best suit your house's design and furnishings, as well as your budget.
Another benefit of a consultation is that it would allow you to make sure the products you chose would be well suited to your house. Too often, homeowners visit a store, fall in love with a window treatment that they see displayed, then have it installed in their home and realize that it doesn't work as well as they expected.
Ordering window treatments online can be even more problematic. It may be difficult to get an accurate understanding of a design from a photo, or you may receive a product and find that the actual color is a different shade than the color in the online advertisement. By looking at products right in front of you, you will understand exactly how they look so you won't have any unpleasant surprises later.
Choose Well-Crafted Blinds and Shutters
We offer blinds crafted with aluminum, faux wood, and real hardwood. Since our blinds are manufactured with quality materials, you can have confidence that you are making an investment that will last for many years.
Knoxville Blinds & SHutters also offers plantation shutters that can be used with virtually any type of window in your home. Our shutters are crafted with real wood and vinyl and MDF composites. Since shutters are permanent fixtures, if you choose to install them in your home, they can increase your house's future resale value.
Make an Appointment
A representative can go into more detail about blinds and shutters Wooddale TN during a free in-home consultation. Call Knoxville Blinds & Shutters today at (865) 544-8339 to schedule an appointment at a time that is convenient for you.