If you live in a neighborhood where the houses are close together, or if your home is on a busy street, you're probably concerned about your family's privacy. The right window treatments can allow you to block the inside of your home from the view of others when you want privacy and let light into your home when you want it. Knox Blinds has a variety of options when it comes to blinds and shutters Proctor TN.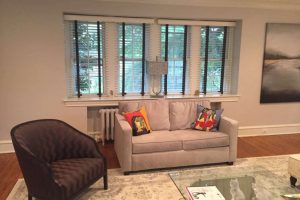 How Blinds Can Protect Your Privacy
Blinds are popular because of their versatility. If you want to allow some light in while preventing others outside from seeing what you and your family are doing, you can tilt the slats at an angle. If you want to make sure that there is no chance that anyone could see inside, you can close the blinds completely.
Knox Blinds offers window treatments made from both real and faux wood that are attractive, stylish, and durable. We also sell aluminum blinds that can add a sleek look to your living space.
Shutters Can Safeguard Your Family's Privacy
Plantation shutters are another popular choice. These versatile window treatments can be installed on windows of practically any size and style. Shutters are easy to adjust to provide the amount of privacy you want at any given time.
Knox Blinds offers plantation shutters crafted from durable wood that can be painted or stained in the color of your choice, as well as vinyl and MDF composites. Our shutters are built to last, with mortise and tenon joints that help them handle the stress of repeatedly opening and closing.
Get a Quote for New Blinds or Shutters Proctor TN
Choosing the right window treatments for your home can be confusing. There are many companies that sell a wide range of products, and it can be difficult to understand the differences between them and figure out which would be best for your home. That's why Knox Blinds offers free in-home consultations. A consultant can explain your options and answer your questions so you can be confident that you're making the right choice. Call (865) 544-8339 to schedule an appointment.