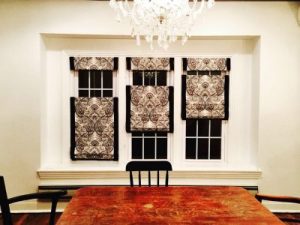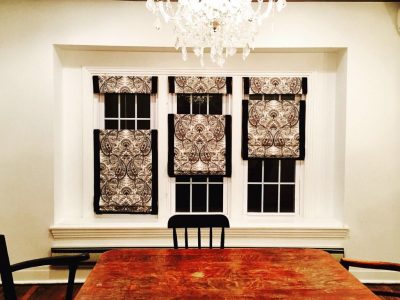 Whether it's winter and you want to stay warm or it's summer and you're trying to beat the heat, an insulating window treatment can help regulate indoor temps. But with so many different styles to choose from, you're probably wondering which set of blinds, shades, or shutters will work best for your home? At Knox Blinds, our pros have the knowledge and experience to help guide you through every stage of the shopping process. In this article, we take a look at the best window coverings for insulation.
At Knoxville Blinds & Shutters, we believe that expert advice shouldn't come at a steep cost. As a result, we're here to answer your questions and provide our recommendations – for free! The best part? We'll visit your home with samples of some of our best insulating window treatments, so you have a chance to see how these coverings look in your home. Contact us today at 865-544-8339 to schedule a home visit.
Roman Shades
Available in near-infinite combinations of colors and fabrics, Roman shades can be customized to work in any space. But the true strength of this timeless covering is its ability to insulate your rooms (especially if you opt for a thicker fabric). When closed, the window treatment sits flush against your window preventing cold (or warm) air from passing through. The result: your heating system will have an easier time maintaining comfortable indoor temps.
Roller Shades
Once relegated to dingy dorm rooms across the country, roller shades are experiencing a renaissance. New iterations of this window treatment are sleek, stylish, and will enhance almost any room. The best part: this covering excels at insulating your rooms against shifting outdoor temperatures.
Cellular Shades
Cellular shades are designed with insulation in mind. Their honeycomb design traps air preventing cold draughts from sneaking into your spaces. And this winter warrior isn't all function and no form. Its unique design results in an eye-pleasing aesthetic that fits right in with your home's modern design theme.
Find the Perfect Insulating Window Treatment Today!
An insulating window treatment can lower your heating costs and help you stay comfortable throughout the year. At Knox Blinds, we'll help you find a covering that's stylish, functional, and durable. Call us today at 865-544-8339 to find out more about our selection of window treatments.