When you started looking for new window treatments for your house, you might have felt overwhelmed by the seemingly endless array of options. Knox Blinds makes finding quality blinds and shutters Fairgarden TN as simple and straightforward as possible!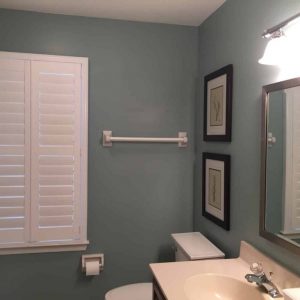 Window Treatments from Knox Blinds Are Made to Last
Numerous brick-and-mortar stores and online retailers offer blinds and shutters, but those products aren't always made with durable materials. All too often, homeowners buy attractive window treatments, then find that they soon get damaged and have to be replaced. That's disappointing and frustrating, as well as expensive.
You won't have to worry about that if you buy your new window treatments from Knox Blinds. We only sell products that are crafted with durable, long-lasting materials.
You can choose blinds made with real or faux wood or stylish aluminum. If you would prefer plantation shutters, we offer models made with vinyl and MDF composites and real wood.
A Consultant Can Help You Make an Informed Decision
You might think that shopping for window treatments in a store will make things easy, but that approach can lead to disappointment. You might see a set of blinds or shutters that you love, but it can be hard to accurately envision how window treatments that you see in a showroom will look in your house. When you have them installed, you might realize that you made the wrong choice.
Shopping online has its own challenges. When you look at a photo on a screen, it can be hard to get an accurate sense of a product's size and quality. Also, the screens on various devices can show colors differently. Blinds or shutters that you purchase online might look nothing like you expected when they arrive at your home.
Knox Blinds has a simple way to avoid those problems: we offer in-home consultations! A consultant can visit your house, show you samples of our window treatments, and answer your questions. You'll get to carefully inspect different models and see how various styles and colors would look in your home. With a consultation, you can be confident that you're choosing the right blinds and shutters Fairgarden TN. Call (865) 544-8339 today to schedule an appointment!