When guests enter a room in your home, the window treatments will be one of the first elements to catch their attention. You should choose blinds or shutters that suit your style and that are also functional and durable. You may have considered window treatments from a variety of stores and online suppliers, but you may have been disappointed to discover that the selection was limited, that they didn't offer quality products, or that the prices were higher than you considered reasonable. Knoxville Blinds & Shutters has an excellent selection of durable and high-quality blinds and shutters Alder Branch TN at fair prices.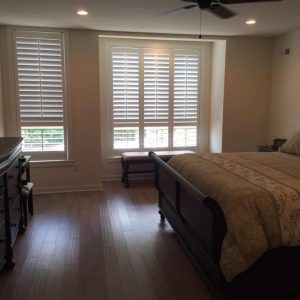 Attractive, Quality Blinds
Our blinds are designed and engineered to last for years, unlike many of the products you may find at home improvement stores and online retailers. You can choose blinds crafted with aluminum, faux wood, or real hardwood that will allow you to control the amount of light entering a room, give you privacy when you want it, and enhance your home's appearance.
Shutters That Can Raise Your Home's Value
Shutters are traditional window treatments that can add a touch of elegance to your home. Plantation shutters are versatile enough to be used with practically any type of window. Knoxville Blinds & Shutters offers shutters made with vinyl and MDF composites, in addition to real wood shutters that can be stained or painted in the color of your choice. If you decide to install shutters, they will be a lasting feature of your home that can increase its value.
Get Expert Help
The process of choosing window treatments can be daunting. The number of products may seem endless, and it can be difficult to sort through competing claims and select the best ones for your home and your budget.
That's why Knox Blinds offers free in-home consultations. You can sit down with a consultant to discuss a wide array of window treatments and have your questions answered in the comfort of your own home. You can also see how various styles of blinds or shutters would look with your house's current décor so you don't make a decision that you will regret. Call us today at (865)544-8339 to schedule an appointment to learn more about blinds and shutters Alder Branch TN.