Choosing new window treatments is often a lot harder than people anticipate. It might seem like a simple task, but when you realize how many companies offer blinds and shutters and you see how many styles, colors, and materials are available, you might feel overwhelmed. Meeting with a consultant from Knox Blinds is the easiest way to find the right blinds and shutters Coalfield TN.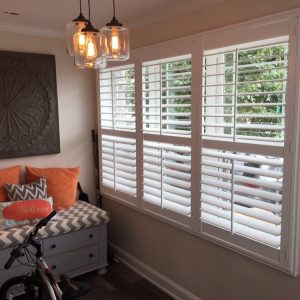 Why an In-Home Consultation Is the Way to Go
Many homeowners think that looking at blinds and shutters online will help them narrow down their options, but that can actually make the process more difficult and complicated. The number of products available is staggering, and with only photos and brief written descriptions to go on, it can be hard to tell which products are durable and which are poorly made and likely to wear out soon after they're installed.
An in-home consultation can give you an opportunity to see and handle product samples. You'll get to assess their quality for yourself, directly compare different styles and materials to each other, and figure out which blinds or shutters appeal to you most.
Another advantage of shopping at home is that you'll get to see window treatments in the room where you're planning to put them. Often, customers shop online or in brick-and-mortar stores and think they've found the perfect blinds or shutters, then feel disappointed after they're installed because the room doesn't look the way they envisioned.
With an in-home consultation, you can eliminate the guesswork and be confident that you're making the best choice. You'll get to compare samples of blinds and shutters to the paint and furniture in your room and find window treatments with the ideal style and color for your décor.
A Consultant Can Help You Choose Blinds and Shutters Coalfield TN
Shopping for new window treatments can be a stressful process, but it doesn't have to be. At Knox Blinds, we're committed to making things as easy as possible. That's why we provide in-home consultations. When you get the chance to inspect products and make direct comparisons in the comfort of your own home, you'll be able to make an informed decision and be satisfied with the results.
We understand that you're busy. We'll work with you to find a time that fits your schedule. Contact us today at (865)544-8339 to make an appointment.