A room that is 2 stories tall can be a dramatic space ideal for holiday gatherings, birthday parties, and other types of special events. Tall windows may offer breathtaking views, but they can allow in a lot of sunlight, which can make the room uncomfortably hot. Large windows can also create privacy concerns. Blinds for 2 story windows can block out sunlight and give you privacy as needed, while still letting the sun filter into the room and allowing you to gaze out at the surrounding landscape whenever you want.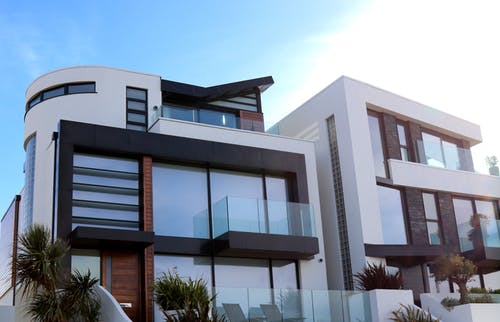 Knox Blinds Can Design Custom Window Treatments for Your Home
It can be challenging to figure out how to address issues related to sunlight and privacy with windows that are much taller than those in the average house. Knox Blinds can customize window treatments to suit a wide range of architectural needs. We can design 2 story blinds that can perfectly suit your home's style and décor, as well as your budget.
Opening and closing blinds on tall windows can be challenging. We offer motorization to make it easy to adjust the blinds on 2 story windows so you can avoid the headache of trying to adjust them manually. We can install motorized blinds that you will be able to open and close simply by pressing a button on a remote control.
Our Blinds Are a Wise Investment
We offer durable, high-quality blinds that can be made with aluminum, faux wood, and real wood. Our blinds are expertly crafted and built to last longer than those you may find other companies offering. If you choose window treatments from Knoxville Blinds & Shutters, you won't have to replace them as soon as you might have to replace blinds from another supplier.
Schedule a Consultation
Selecting window treatments is often confusing and overwhelming for homeowners since so many companies offer products in a wide range of styles and materials. We offer in-home consultations to help. A consultant can meet with you at a time that is convenient for you to discuss your needs and to explain the products we offer and how they can be customized to suit your home. Call us today at (865) 544-8339 to schedule an appointment to learn more about blinds for 2 story windows.