Buying new window treatments for your house might seem like a straightforward task, but when you start to do some research, you might feel overwhelmed. Dozens of brick-and-mortar stores and online retailers offer blinds and shutters. It can be difficult to know which are made to last and which would quickly get damaged or wear out. Knoxville Blinds & Shutters offers durable blinds and shutters Skaggston TN.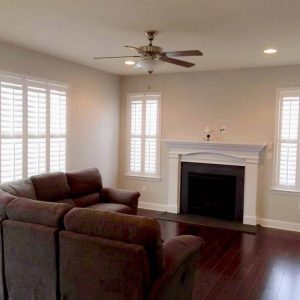 What Sets Knox Blinds Apart
We only sell window treatments made with high-quality materials. No matter what type of blinds or shutters you choose, you can be confident that they'll be able to stand up to the rigors of daily use.
We offer blinds made with natural and faux wood and aluminum. Homeowners often gravitate toward wood blinds because of their beauty, but natural wood isn't aways the best choice. Kitchens and bathrooms tend to have lots of moisture, which can damage real wood. That makes faux wood a better option. If you would prefer a more modern look, we offer aluminum blinds that can fit the décor in any room.
Our plantation shutters are crafted with durable materials, including vinyl and MDF composites and real wood. They're built with mortise and tenon joints that help them withstand damage from repeated opening and closing. Plantation shutters are versatile enough to be installed on virtually any type of window, plus sliding and French doors.
Why You Should Meet with a Consultant
Many companies claim that they offer long-lasting products, but it can be difficult or impossible to assess the quality of blinds and shutters when you look at them in a store or online. If you schedule an in-home consultation, you'll have an opportunity to hold samples of our blinds and shutters Skaggston TN and inspect them closely before you make a purchase.
Shopping at home can also help you choose the right style and color for your house. All too often, people see blinds or shutters in a store or online and think they would be perfect. When the window treatments are installed, however, homeowners soon realize that they don't look the way they expected.
An in-home consultation can help you avoid these common problems and shop with confidence. Call Knox Blinds today at (865)544-8339 to make an appointment.