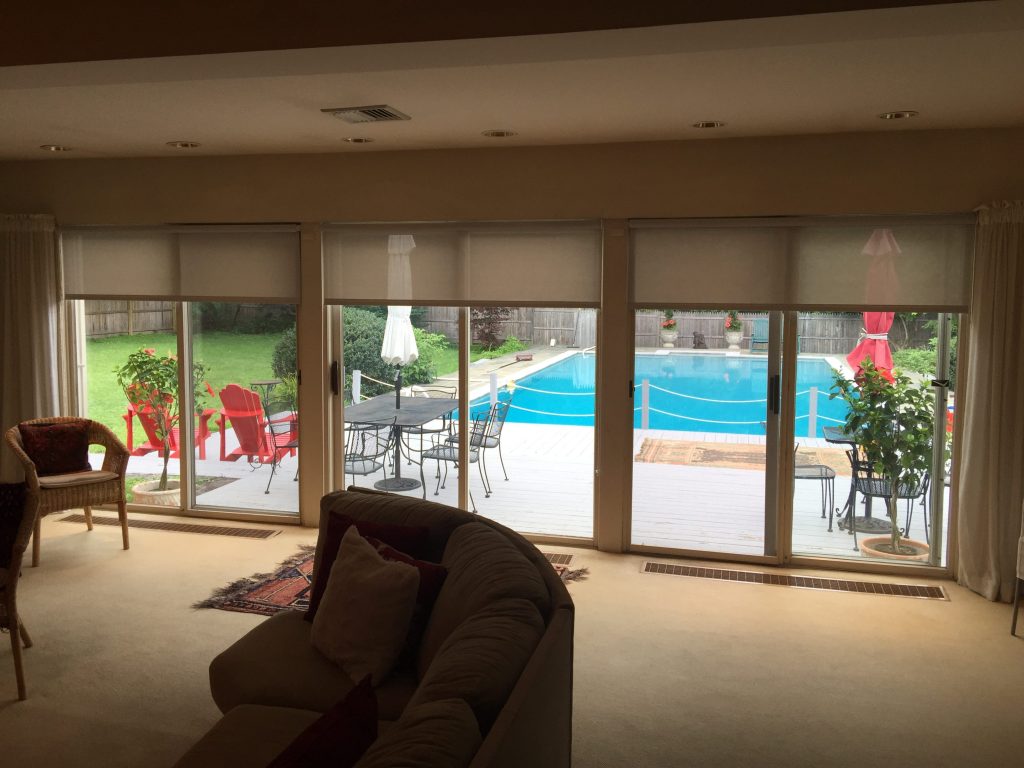 Roller shades are often branded as boring window treatments reserved for dingy dorm rooms or cramped office spaces. However, in the right hands, this modern covering and can elevate every square inch of your spaces while giving you a convenient way to block sunlight and add privacy. But what is a roller shade window treatment? In this blog, the pros at Knox Blinds weigh the pros and cons of this popular covering.
At Knoxville Blinds & Shutters, we strive to simplify the process of shopping for new blinds, shades, or shutters. Our experts will visit your home or office, bring along samples of our products, and provide honest suggestions on the best window treatments for your space. Contact us today at 865-544-8339 to schedule a free in-home consultation.
Why Choose Roller Shade Window Treatments?
Roller shades leverage the power of simple design sensibilities to give you a stress-free window treatment that can be tailored to your exact tastes. Constructed using a solid sheet of material and a roller mechanism, this covering can be opened or closed by pulling the fabric (either towards or away from this apparatus) to give you precise control over the amount of light entering your home or office.
This sleek window treatment is the perfect canvas to let your imagination run wild. Available in near-infinite combinations of fabrics, materials, patterns, and colors, it's easy to find roller shades that work cohesively with your interior design theme. For an added layer of convenience, roller shades can be motorized to give you advanced control with just the push of a button.Roller shades are also easy to clean. In most cases, a dab of water and a drop of dish washing detergent should remove most stains.
Whether you want a new set of roller shades or would like to browse our other high-quality offerings, our pros are here to help you select the right window treatment for your home or office. With our expert advice, you can enjoy peace of mind that you are getting the best in durability, convenience, and style for every dollar spent.
Need Help Choosing Roller Shades? Turn to Knox Blinds
The right roller shades will form the perfect backdrop to your décor, helping accentuate the individual design elements of your rooms and take your spaces to the next level. At Knox Blinds, we will guide you through every step of the shopping process to ensure you have what you need to achieve your design goals. Call 865-544-8339 today to find out more.