The window treatments are among the first things that people notice when they visit your home. You want them to make a positive impression. If you're going to spend money on new window treatments, you want to be confident that you're choosing products that will last! You can trust Knox Blinds for blinds and shutters Briceville TN.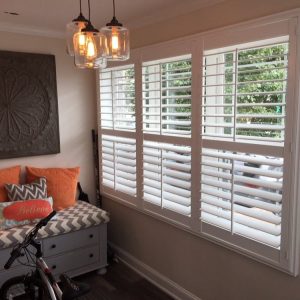 Why You Should Purchase New Window Treatments from Knox Blinds
When you search for blinds and shutters, you'll see that companies sell products that differ widely in terms of quality. If you buy low-priced blinds or shutters, you might find that they quickly get damaged and soon need to be replaced. That can cost you a lot more in the long run than you would pay if you bought durable, long-lasting shutters the first time.
All the products that Knox Blinds offers are made with quality materials and designed to last for years. You can choose blinds made with real or faux wood or aluminum. If you need to install blinds on hard-to-reach windows, or if your home has lots of windows and adjusting them manually is a hassle, we can install motorized blinds that you'll be able to raise and lower with the press of a button.
If shutters are more your style, we can install beautiful plantation shutters crafted with vinyl and MDF composites or real wood. Wood shutters can be painted or stained in the color of your choice. Our shutters have mortise and tenon joints so they can be opened and closed over and over without getting damaged.
Learn More about Blinds and Shutters Briceville TN
Homeowners who are searching for new window treatments often feel overwhelmed by the many styles, colors, and materials. Shopping in a store might seem like a good way to find the right window treatments, but it can be difficult to envision how blinds or shutters that you see in a showroom would look in your house.
Online shopping is also not the best way to choose new window treatments. It's hard to imagine how blinds or shutters would look in your home based on photos that you see on a screen.
This is why Knox Blinds offers in-home consultations! When customers can see and handle samples and see how they would look in their houses, they can shop with confidence. Call us today at (865) 544-8339 to make an appointment!