When selecting window treatments for your home, quality should be a top concern. Many homeowners make a decision based on price and come to regret it when the products that they chose quickly wear out or get damaged and have to be replaced. If you're looking for quality blinds and shutters Jacksboro TN, trust Knox Blinds.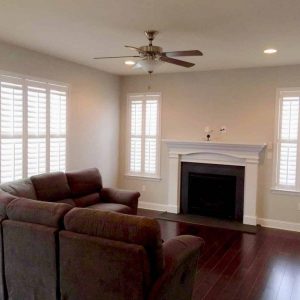 Our Window Treatments Are Built to Last
We focus on crafting blinds and shutters using only quality materials. Our construction methods are designed to ensure that the window treatments we offer can stand up to regular use for many years.
You can choose from blinds made with real or faux hardwood or aluminum. If you would prefer to have plantation shutters installed in your house, you can select ones made with vinyl and MDF composite or real wood. No matter which type of window treatments and material you choose, you can be confident that you're getting quality products that will last much longer than the ones that many of our competitors offer.
Focusing on Quality Now Will Pay off in the Long Run
New blinds and shutters can be costly, but many homeowners make the mistake of making price the deciding factor. If you purchase low-quality blinds and shutters, you will most likely have to replace them in a few short years.
Think of window treatments as an investment. Buying quality blinds or shutters can save you money since you won't have to replace them for a long time.
Learn More about Blinds and Shutters Jacksboro TN
When shopping in a store, it can be difficult to tell whether window treatments are well built and made with durable materials. Buying blinds and shutters online is even more challenging since you only have pictures to go on. Being able to see products yourself and hold them can help you shop with confidence.
Homeowners typically have questions about window treatments. If you would like to learn more about the blinds and shutters we offer or would like to see samples, you can schedule an in-home consultation. One of our consultants can come to your house at a time that works for you and provide all of the information you need to make an informed decision. Call (865)544-8339 today to schedule an appointment.