If you're searching for blinds and shutters Greeneville TN, you have plenty of options. You can find window treatments at big box home improvement stores, online retailers, and other locations, but the products you see may differ in terms of quality. It can be difficult to figure out which features are most important, which materials are best for your needs, and whether it makes sense to spend more for certain products.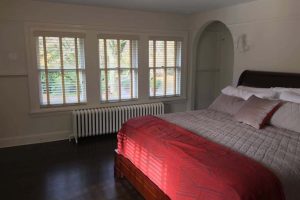 How to Choose Blinds That Will Last
Many stores sell inexpensive blinds, but you get what you pay for. At Knox Blinds, we offer blinds that are affordable but made from durable materials that are designed to last. You can choose blinds made with faux wood, real hardwood, or aluminum, depending on your home's décor and your stylistic preferences.
No matter which material you select, you can be sure that you'll get durable window treatments that you won't have to replace in a few short years. If you purchase blinds from Knox Blinds, you can have confidence that you're making a smart investment that will save you money in the long run.
Where to Go for Quality Plantation Shutters
If you're looking to add some elegance to one or more rooms in your home, plantation shutters may be the right choice. Knox Blinds sells shutters that can be used on virtually any type of window, as well as French and sliding glass doors. You can select shutters made from real wood or vinyl and MDF composites.
Shutters can be damaged by the repeated forces associated with opening and closing. Knox Blinds sells durable shutters that are engineered with mortise and tenon joints to prevent damage from those forces.
Need Help Selecting Blinds and Shutters Greeneville TN?
You want to be sure that you're spending your money on blinds or shutters that will last, but all the options can seem confusing. If you're feeling overwhelmed, you're not alone. Many other homeowners feel the same way.
Knox Blinds has a team of consultants who help our customers make the choices that are right for them. A consultant can schedule a time to meet with you at your home so you can learn more about the products we offer and figure out which would work best with your home's architecture and furnishings. Call (865) 544-8339 to schedule an appointment.