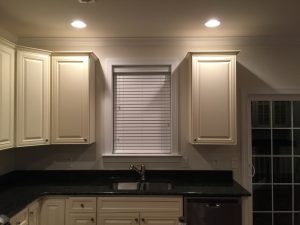 Whether you're on the fence over fabrics or can't settle on the right style, choosing a new window treatment for your home is a daunting process. But it's not just about aesthetics; investing in the right motorization technology today will give you a solution for life. When searching for a new set of motorized blinds, Sevierville TN home- and businessowners turn to the knowledgeable crew at Knoxville Blinds & Shutters for expert advice.
Our free in-home consultation is a crash course on all things window treatments. We will bring samples to your home and help you pick the best blinds, shades, or shutters to upgrade your space. Call us today at 865-544-8339 to find out more about our services.
Read on to learn why Sevierville TN residents are switching to motorized blinds:
1. Motorized Blinds Add Value to Your Home
Cutting-edge technology will turn your home into a future-proof investment for when you finally decide to put your property on the market. Buyers are looking for smart homes and even smarter window treatments. Motorized blinds cut the cord on the hassle of traditional shades, giving you – and future owners – access to unparalleled light and heat control at the push of a button.
2. Motorized Blinds Are More Convenient
Forget the rickety motorized blinds of yesteryear. Recent tech advances have unlocked a world of new features for your window treatments including smartphone control and whisper-quiet motors.
3. Motorized Blinds Are Safer
Dangling cords and tangled chains pose a health hazard to your kids and pets. Motorized blinds are a no-strings-attached alternative that trades the stress and strain of stubborn locking mechanisms for an automated approach. You can enjoy peace of mind that your little ones – two-legged and four-legged alike – are safe from harm.
Call Now for Hand-Picked Motorized Blinds Sevierville TN Residents Love!
At Knoxville Blinds & Shutters, we offer a wide range of modern window treatments in endless styles, colors, and materials. With our help, you can enjoy the perks of a set of motorized blinds that are as stylish as they are convenient, functional, and durable. If you would like to schedule a free in-home consultation, contact us today at 865-544-8339 to get started.