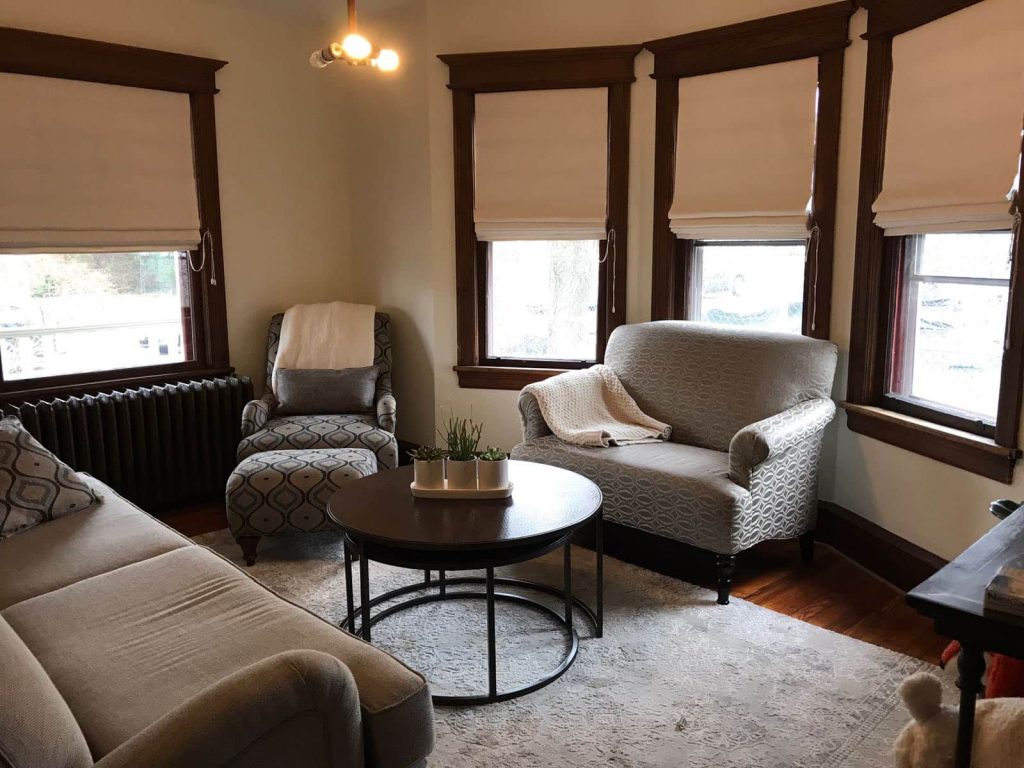 With roots in ancient Rome, this beautiful window treatment has endured for centuries. Today, modern iterations of old-world Roman shades are more stylish, functional, and affordable than ever before. At Knox Blinds, we have access to an expansive inventory of high-quality window treatments and can help you find the perfect custom fabric roman shades for your home or office.
You make an appointment to shop at home and one of our window shade professionals will bring samples to your property for a free consultation. This gives you the opportunity to see how our Roman shades look in your home before making a final decision. To find out more about our free in-home consultation, call 865-544-8339 to speak to a member of our team.
What Are Roman Shades?
Unlike roller shades – which, when open, are stowed in or around the roller mechanism – Roman shades fold up accordion style to create an eye-pleasing pattern that gives your rooms contrast and texture. Constructed using a soft but hard-wearing fabric, Roman shades can be customized in a variety of ways.
For example, the fabric can sit flat against the window, or, if you want to draw attention to your windows, can be stitched with repeating folds to create a waterfall effect. Additionally, many homeowners choose to use a patterned fabric that complements the colors in their home.
Are Roman Shades Right for My Home?
There is no simple answer to this question, and the answer depends on your home's interior design theme and your own personal taste. While Roman shades are versatile, often this window treatment just isn't right for your space. For example, if you want a sleek, minimalist look, these shades may clash with your preexisting aesthetic
Fortunately, our pros are here to help. We will visit your home, evaluate your space, discuss your design goals, and then advise you on the best solution to meet your needs. We believe shopping for blinds, shades, or shutters should be a stress-free experience, and have taken every step to simplify and speed up the shopping process.
For Beautiful Window Treatments Call Knox
The right Roman shades can breathe new life into your rooms, but it's impossible to select the perfect set based on nothing but a picture and promise. At Knox Blinds, we bring the window treatment store to your front door so you can shop for a new window treatment from the comfort of your own home. Contact us today at 865-544-8339 to speak to one of our pros.