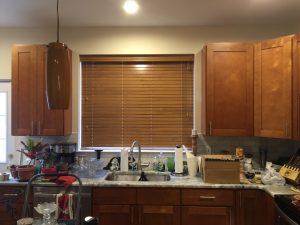 Choosing the perfect window treatment can turn into a battle of form versus function. But with the right combination of materials, your new blinds, shutters, or shades will be every bit as stylish as they are durable and convenient. If you're searching for the best type of blinds, the pros at Knoxville Blinds & Shutters have the tools, knowledge, and experience to pick the perfect window treatment for your space and budget.
During a free in-home consultation, we will bring along samples of our window treatments and materials to ensure you have all the information you need before you pull the trigger. Call 865-544-8339 today to find out more.
About Our High-Quality Materials
Whether it's the architecture, décor, or layout, your home's intricate details are unique. That's why there's no true one-size-fits-all window treatment. While many companies carry limited material options, we have expanded our selection through years spent helping homeowners upgrade their interior design with custom window treatments.
We offer a wide variety of material options for our blinds including faux-woods, aluminum, and hardwoods.
Hardwood is a timeless material that makes for a classic window treatment. Aluminum will propel your blinds into the future, creating a sleek look that will shine in a minimalist setting. Faux-wood is a low-cost, low-maintenance alternative to hardwood that still retains the real deal's old-world charm.
Each material has its own benefits, and the right choice really depends on the existing aesthetic of your home's interior. If you're worried about choosing the wrong building blocks, turn to the pros at Knox Blinds & Shutters. Our experienced crew will help you find that winning combination that will unlock your home's full potential.
Call Now to Find the Best Type of Blinds for Your Space
At Knoxville Blinds & Shutters, we combine your vision and imagination with our knowledge and high-quality materials to choose and install window treatments that will stand the test time. You can rely on our pros to identify the perfect solution for your indoor space.
Your in-home consultation is free, so you have nothing to lose by speaking with one of our window treatment experts. To learn more or to schedule a visit, call us today at 865-544-8339.