When you have questions about health and wellness, you may consult a doctor or a nutritionist. Similarly, when you're looking to renovate a room in your home, you speak with a designer or architect. Many people assume that they don't need consultations when upgrading their window treatments, even if they've never done so before. Choosing new blinds, shutters or shades for your home or office is not a decision to be taken lightly. There are many factors to consider — from the potential cost savings with energy efficient shades to the styles that best compliment a room.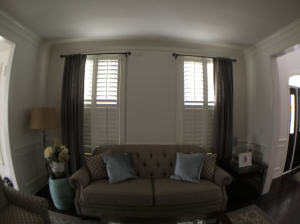 Benefits of an In-Home Consultation – Blinds & Shutters New Hopewell TN
Are you seeking shades, blinds and shutters, New Hopewell TN? We offer free in-home consultations based on your schedule. Here are three reasons why you should consult an expert at Knox Blinds before buying new window treatments.
Free advice from an expert
There is nothing better than free advice. Many people don't realize how challenging it is to transform a home decor project from idea to reality. They don't see all the details involved and expertise necessary until they are deep in the trenches. It's not until the stress and desperation are high that they realize they should have consulted an expert at the beginning. Why wait until the last minute when you can get free advice from the get-go? Our experts know how to understand your style and needs and offer the best recommendation for you.
Save time and money
People who choose not to consult an expert often end up spending a significant amount of time and money figuring things out as they go. Getting an expert opinion up front will help ease your mind and save you time researching and testing things out on your own.
Get peace of mind
Giving your home a facelift should be fun. Consulting an expert will give you peace of mind knowing that you're getting the best advice based on your home, your tastes, and your needs. At Knox Blinds, we strongly believe in making the decision-making process as easy and convenient as possible. That's why we work with your availability when scheduling an in-home consultation.
Get your free estimate today!
Ready to shop at home for shades, blinds and shutters New Hopewell TN? Contact us to set up your free in-home consultation today!