Whether you're looking to add a touch of unique style to your new home or dress up an aged room in your house, there is no better place to start than with blinds, shutters and shades. However, finding the best blinds and shutters for your home can be a challenge. At Knoxville Blinds & Shutters, we can help you find the perfect style for your home at an affordable price. Our in-home consultations are free and the best part is that they work with YOUR schedule. We believe that shopping for window treatments should be enjoyable, not aggravating. Simply let us know a time and date that works best for you and one of our experts will be there to help you find the best window treatments for your home.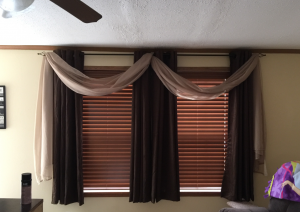 Benefits of Knoxville Blinds & Shutters Maynardville TN
Still not sure if an in-home consultation is right for you? Here are three reasons why the best shades, blinds and shutters Maynardville TN has seen are at Knox Blinds.
Our blinds are durable and long-lasting.
If you're searching for high quality and long-lasting blinds, you've come to the right place. At Knox Blinds, our window treatments are made of durable and trusted materials. Unlike many other blind brands, our blinds are expertly crafted to ensure the highest quality products. Whether you choose faux-wood or real hardwood, you can rest assured that your blinds won't need repair or replacement for years to come.
2. Our shades are stylish and practical.
In addition to unrivaled quality and durable materials, our shades come in a variety of styles, colors, and textures. We've got everything from honeycomb shades to woven wood shades and more. Whatever your tastes, we promise you'll be able to find shades that fit your home's décor. Our popular cellular shades come in a variety of colors and light control options, giving you the ability to control lighting and temperature in your home and conserve energy.
3. Our shutters can increase your home's curb appeal.
Shutters are a wonderful way to increase curb appeal and add value to your home. Plantation shutters are a classic style that call attention to any window opening. Our shutters are also highly durable and made in a variety of vinyl and MDF composite grades, as well as real wood
Book your free in-home consultation today!
Ready to shop at home for shades, blinds and shutters Maynardville TN? Contact us to set up your free in-home consultation today!