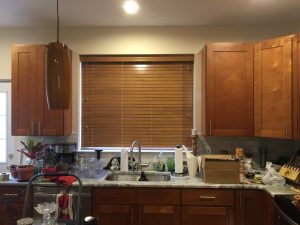 Shopping for a new window treatment is a daunting prospect. Between the myriad styles, colors, and materials, it can be hard to settle on a solution that suits your space. But at Knox Blinds, our pros have the knowledge and experience to provide recommendations on the best blinds, shutters, or shades for your home. In this blog, we've compiled a list of five stylish window treatment ideas to help inspire your grand designs.
Our team simplifies the process of buying a new window treatment. During your free in-home consultation, we will bring along samples of our wide range of blinds, shutters, and shades to help you choose a design that complements and enhances your home's interior. Call 865-544-8339 to get started.
Read on for stunning window treatment ideas that work for almost any space:
1. Cellular Shades
Cellular shades are made up of hundreds of small cells designed to trap air and create a layer of insulation between your window and the inside of your home. As a result, these stylish shades provide advanced light control and can help reduce cooling and heating costs by preventing cold and warm air from getting in or escaping. At Knox Blinds, we offer three different light control options including light filtering, room darkening, and sheer.
2. Motorized Blinds
Spending your day wrestling with cords and chains will tire you out. Motorized blinds will give you full control over your window treatment with the push of a button.
3. Roman Shades
Add dimension and depth to your smaller rooms with a set of Roman shades. The patterns and materials of this classic window treatment can be tailored to your exact tastes to ensure you have a solution that blends in seamlessly with the surrounding décor.
4. Roller Shades
Roller shades are a sleek window treatment, perfect for homeowners taking a minimalist approach. Available in wide variety of textures, designs, and patterns, our roller shades are engineered to last.
5. Shutters
Our shutters are built to weather the elements while providing superior light control during all times of the year. We carry this classic window treatment in vinyl, MDF composite grades, and real wood variants.
Call Us Today for Inspiring Window Treatment Ideas
The pros at Knoxville Blinds & Shutters are here to help you pick the perfect window treatment solution for your home or business. Call us today at 865-544-8339 to schedule a free in-home consultation.