Finding companies that sell blinds and shutters Concord TN is easy. You can locate dozens of home improvement stores, both in your community and online, that offer window treatments. Figuring out which have the best products can be much more difficult. We can help!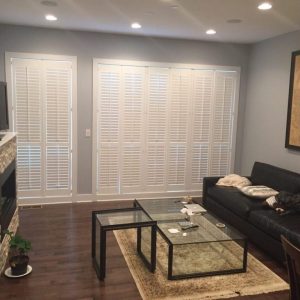 Knoxville Blinds sells quality window treatments that can last longer than those that many of our competitors offer. You can meet with one of our consultants to learn everything you need to know about our products so you can be confident that you're making the right decision.
Knoxville Blinds Offers Durable, Long-Lasting Window Treatments
All of the blinds and shutters that we sell are crafted with quality materials. If you're interested in new blinds for your home, you can choose ones made with real or faux wood or aluminum.
If plantation shutters are more your style, you can select products made with vinyl or MDF composite or crafted with wood that can be painted or stained to complement your home's décor. Our shutters have mortise and tenon joints so they can be opened and closed repeatedly without being damaged.
See the Quality of Our Blinds and Shutters for Yourself
Many companies claim that they offer high-quality products, but you want to know what you will be getting before you make a purchase. After all, people will see your window treatments every day. Also, new blinds or shutters can be a significant financial investment!
We offer in-home consultations so homeowners can shop with confidence. We can arrange to have a consultant visit your house at a time that's convenient for you so you can inspect samples of our blinds and shutters, learn more about different styles and materials, and ask questions.
Customers appreciate the opportunity to see samples of our window treatments and to have an in-depth discussion before they commit to a purchase. Homeowners also find it helpful to see how blinds or shutters will look in a room before they make a decision.
Finding the best blinds and shutters Concord TN can be challenging, but Knox Blinds makes it easier. Call us today at (865) 544-8339 to schedule a consultation!