Choosing the right window treatments for your home can be challenging. It can be even more complicated if you have windows that are much taller than standard sizes. Raising and lowering blinds on tall windows can be challenging. Opening and closing the blinds can be a daily hassle, especially if you have to adjust them several times per day as the amount of sunlight coming into each room changes.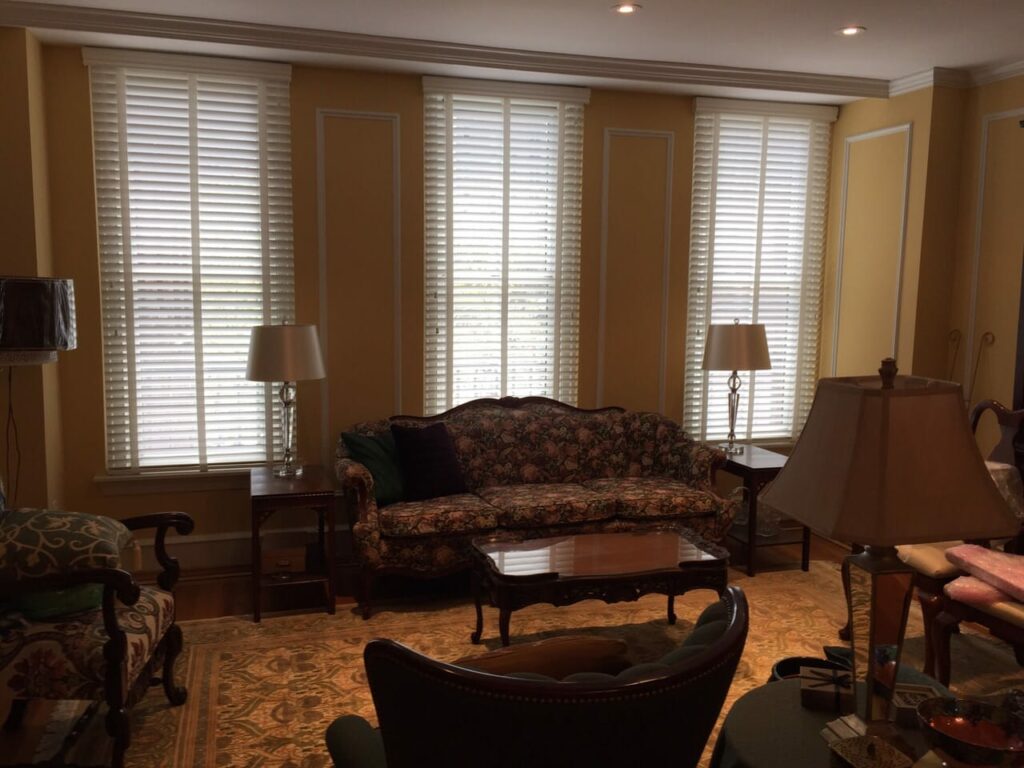 When selecting blinds for tall windows, you must think about function as well as style. You have to consider how you will handle the task of opening and closing them. Knox Blinds offers motorized blinds for tall windows. They can make it easy to control the amount of light that enters a room at different times of day.
How Motorized Blinds Work
Knox Blinds sells motorized blinds that can be operated with a multi-channel remote control. With a simple press of a button, you will be able to raise or lower the blinds on a tall window. Motorization can allow you to eliminate the tedious and difficult chore of adjusting window treatments manually.
If you have several tall windows in your house, a remote control can allow you to adjust the blinds individually to suit your preferences. If you want to, you will be able to adjust the blinds all at once, rather than having to go from room to room and raise or lower them one at a time.
Learn More about Motorized Blinds for Tall Windows
Knox Blinds offers blinds made from durable materials, including aluminum, faux wood, and real hardwood. You can select the window treatments that best suit your home's décor, your style, and your budget.
We offer in-home consultations to help customers learn more about the window treatments we offer and to get their questions answered so they can shop with confidence. A consultant can sit down with you in your home at a time that is convenient for you to go over your options. At that meeting, you will also be able to learn more about motorized blinds for tall windows and how they can make your life simpler and more convenient. Call us at (865) 544-8339 to schedule an appointment.