The window treatments in your home can have a dramatic impact on its appearance, your family's comfort, and your utility bills. You want to invest in products that will perform well for a long time. If you purchase blinds and shutters Franklin TN from Knox Blinds, you can be confident that you're making a wise decision!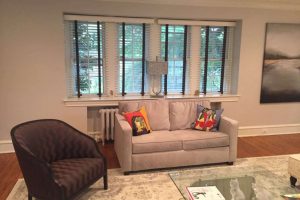 Buying Quality Window Treatments Will Save You Money in the Long Run
Blinds and shutters can complement the rest of the décor in a room and elevate its style. Window treatments can also let you enjoy privacy when you want it, control the temperature in your home, and keep your utility bills manageable.
To reap those benefits, you need to select products that are designed well and manufactured with durable materials. Blinds and shutters get opened and closed frequently. Cheap products can quickly get damaged.
If you have young children or pets, buying quality window treatments is particularly important. Poorly made blinds or shutters won't last long in a house with curious toddlers or pets.
Knox Blinds Is Committed to Quality
Knox Blinds only sells window treatments made with tough materials. We offer blinds crafted with both natural and faux wood. If you need blinds for a room that gets humid, such as a kitchen or bathroom, faux wood is an excellent option because it won't warp from exposure to moisture. If you would rather install blinds with a more contemporary design, you can select ones made with aluminum.
We also offer plantation shutters manufactured with vinyl and MDF composites and real wood. Our shutters have mortise and tenon joints so they won't get worn out or damaged from repeated opening and closing.
Meet with a Consultant to Learn More about Blinds and Shutters Franklin TN
Many companies claim that they offer durable, high-quality products, but you probably want to see for yourself before you make a purchase. You can do that during an in-home consultation. You'll also get to see how different styles and colors look in your home so you can figure out which ones will work best with your décor.
A consultant can meet with you at a time that suits your schedule. Call Knox Blinds today at (865)544-8339 to make an appointment!