Choosing the right blinds and shutters Woodland Acres TN can be challenging. When homeowners begin looking at window treatments online or in stores, they are often confused and overwhelmed by the sheer number of brands and styles.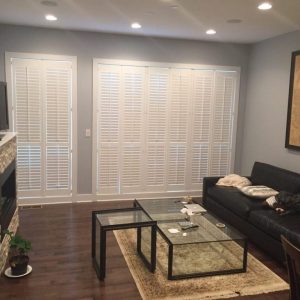 Sit down with a Consultant to Explore Your Window Treatment Options
Knox Blinds can help you sort things out and choose the right blinds or shutters for your house. We have a team of experienced consultants who meet with customers in their homes.
When homeowners shop online or in stores, they sometimes choose products that they think are perfect, then realize later that they don't go as well as they expected with their house's décor. An in-home consultation can help you avoid making a decision you will regret.
At a consultation, you will be able to see the window treatments we offer in the context of your home. Seeing how the colors of our blinds or shutters compare to the colors of your walls and furniture can help you make an informed decision.
Learn about Blinds and Shutters Woodland Acres TN
Knox Blinds offers a wide array of window treatments to suit any home's architectural design and décor. Our expertly crafted blinds are available in faux wood, real hardwood, and aluminum. Since they are well crafted, they will last longer than models you would find online or at many brick-and-mortar home improvement stores.
We also offer stylish plantation shutters that can add character to any room. They can be used on virtually all types of windows and are available in your choice of materials, including vinyl and MDF composite grades and real wood. If you decide to purchase real wood shutters for your home, you can have them painted or stained in the color of your choice.
Schedule a Consultation
Sitting down with a consultant in your home can allow you to relax while learning more about your window treatment options. A consultant can explain the differences between various materials and styles, answer any questions you may have, and help you decide which blinds or shutters would work best in your home. Call Knox Blinds today at (865)544-8339 to make an appointment.