If you're searching for new window treatments for your home and you have compared products in stores or online, you may have seen a wide range of prices. It's important to consider both cost and quality. Knox Blinds offers well-crafted blinds and shutters Chilhowee TN that are also affordable.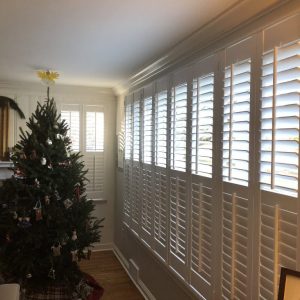 All Window Treatments Are Not the Same
The cheapest products are not necessarily the ones that will provide the best value in the long run. Blinds and shutters vary widely when it comes to quality. If you buy cheap window treatments now, you may have to replace them within a few years. Investing in well-built products may cost you less over time.
Knox Blinds offers blinds made from durable aluminum, faux wood, and real hardwood that can instantly make any room in your home feel more inviting. Since our blinds are manufactured with quality materials, you will be able to enjoy them for years to come and won't have to worry about paying for new ones any time soon.
Our plantation shutters are designed to work with practically any window style. If you choose shutters from Knox Blinds, you can rest assured that you will receive products made from durable vinyl and MDF composite or real wood that can be painted or stained. Our plantation shutters have mortise and tenon joints that can handle the forces produced when the shutters are opened and closed. That can prevent damage and ensure that the shutters will last.
Learn More about Blinds and Shutters Chilhowee TN
Many companies sell window treatments, but it's important to consider both quality and price. Cheap blinds or shutters may cost you more in the end if they need to be replaced in a few short years. Knox Blinds offers window treatments that are built with durable materials, designed to be long lasting, and reasonably priced.
It can be difficult to understand the differences between products that various companies sell, especially if you're looking at them on websites and not in person. That's why Knox Blinds offers free in-home consultations. A consultant can arrange a time to meet with you at your house to show you the products we offer, answer your questions, and help you choose window treatments that will work well with your home's style and décor, as well as your budget. Call (865) 544-8339 to schedule an appointment.