Noise from outside your home or office building can be distracting and frustrating when you want to relax or need to work. Instead of moving to escape the sounds of traffic and loud neighbors, you might be able to get some peace and quiet by installing noise-blocking window treatments.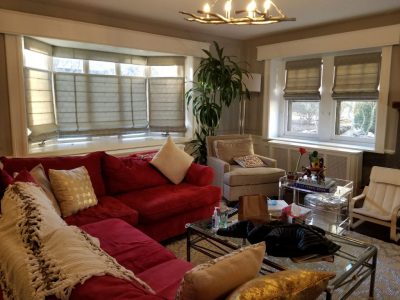 Plantation Shutters
Plantation shutters made of real wood, vinyl, and MDF composite grades can be installed on practically any type of window. In addition to improving your home's or office's aesthetics, they could block out noise from the street and rest of the neighborhood. Plantation shutters could also block out the sun on hot days to help keep the inside of the building at a comfortable temperature. That could save you money on your summer utility bills.
Cellular Shades
Cellular shades have a honeycomb design made of several layers that limit air movement between the inside and outside of a building and create a barrier that can block outdoor noise. Shades with double cells can do a better job of blocking noise than shades with a single layer.
Honeycomb shades are lightweight and durable. They are made of pleated materials that keep light out and can reduce heat flow to control the indoor temperature. Knoxville Blinds & Shutters carries cellular shades in a wide range of colors. You can also choose from several options that block out different amounts of light.
Roman Shades
Roman shades are made of heavy fabric that can block out some noise. Adding a privacy or blackout layer could further reduce the amount of noise that entered your home or business. In addition, Roman shades could keep sunlight out and give you privacy. Knox Blinds sells Roman shades that are pleated, folded down the face, and smooth.
Schedule a Consultation to Learn More
Knoxville Blinds & Shutters offers several noise-blocking window treatments. Installing new shutters, honeycomb shades, or Roman shades could allow you to relax in your home or office without being bothered by outside noise. Some window treatments could also reduce the amount of heat that could enter the building, and could thus save you money on air conditioning in the summer. If you are frustrated by the amount of noise from outdoors that you hear while you are trying to relax or work, call (865) 544-8339 to schedule a free consultation to discuss your options.