Customers who are searching for new window treatments often expect the selection process to be easy, then get surprised by the many types of window blinds and shades available. If you're feeling overwhelmed by all the options, here are some important things you should know!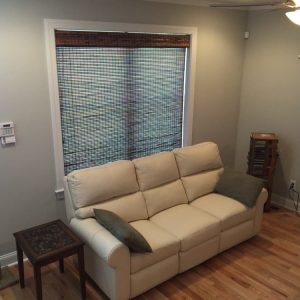 Types of Blinds and Shades We Sell
Knox Blinds offers blinds crafted with several materials, including real and faux wood and aluminum. Wood blinds can create a sophisticated ambiance in any room in your home. For an area that's exposed to moisture on a regular basis, such as a kitchen or bathroom, faux wood is a better choice than real hardwood. Aluminum is also resistant to moisture. Blinds are made with slats in a variety of widths to suit windows of different sizes.
We also offer several types of shades. Cellular, or honeycomb, shades are popular. They have cells that provide insulation and that can also block out light to varying degrees.
Roller shades can let you control the amount of light that enters a room. That can help you keep your home at a moderate temperature and keep your utility bills manageable. Roller shades can also reduce glare and protect your furnishings from damage caused by the sun.
Roman shades are pleated and can add dimension and depth to a room. They can be batten in the front or back, and some models have folds down the face.
Our woven wood shades can let you control the amount of light in a room so it's not too bright or too dark. Woven wood shades can also give you privacy when you want it. We offer a variety of sizes and finishes to suit any room in your home.
Schedule a Consultation to Learn More about Our Products!
Homeowners often have questions about the many types of window blinds and shades. That's why Knox Blinds provides free in-home consultations. A member of our team can show you samples of the blinds and shades we offer, explain the benefits of different designs and materials, and answer any questions you might have. Call us today at (865) 544-8339 to schedule an appointment!