The window coverings that you choose for your home will be focal points that will immediately attract the attention of people when they enter a room. The blinds or shutters that you select should be attractive and should fit in well with the rest of the room's décor. If you're searching for blinds and shutters Parrotsville TN, you can find an impressive selection of products that are both beautiful and durable from Knox Blinds.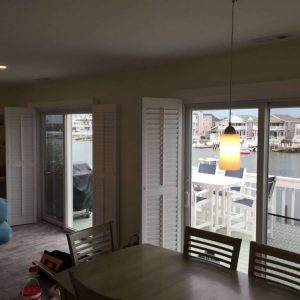 Attractive and Functional Blinds
Window blinds can allow you to control the amount of sunlight that enters a room, keep the temperature comfortable, and give you privacy when you want it. The blinds you select should also be visually appealing.
At Knox Blinds, we sell products that are crafted with several materials, including aluminum, faux wood, and real hardwood. You can select the ones that are best suited to your home's design, furnishings, and color scheme.
Beautiful and Durable Plantation Shutters
Knox Blinds also offers plantation shutters that can draw attention to the windows in your home. Plantation shutters are versatile and can be used on nearly any style of window, as well as sliding and French doors. We sell plantation shutters made with vinyl and MDF composites, as well as real wood that can be painted or stained in the color of your choice to complement the rest of the décor in the room.
Schedule a Consultation to Learn More About Blinds and Shutters Parrotsville TN
If you're not sure which type of window treatments to choose, or if you know that you want either blinds or shutters but aren't sure which material or color to select, one of our consultants can help you make a decision. Meeting with a consultant in your home can give you an opportunity to see products in the space where they will go so you can figure out which would work best in a particular room.
Looking at window treatments in your home can help you avoid making a decision that you will regret after the blinds or shutters are installed. Call (865) 544-8339 to schedule an appointment to meet with a consultant at a time that's convenient for you.