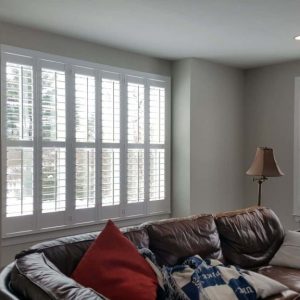 If you're thinking about installing new blinds or shutters in your home and you have visited one or more local home improvement stores, you may have been underwhelmed by the selection. Big-box retailers that offer a wide range of home improvement products typically have a limited assortment of window treatments. A company that specializes in window treatments will have a much more impressive selection. Knox Blinds is the place to find new blinds and shutters Mosheim TN.
Knox Blinds Offers a Vast Array of Quality Window Treatments
We sell products that are made with durable materials and crafted to last. No matter what type of window treatments you select, you can be confident that they will be easy to operate and will stand up to the stresses of daily use.
You can choose from blinds manufactured with real or faux hardwood or aluminum. Our blinds are built to be long lasting. They're a wise investment since they won't have to be replaced in a few short years. The same can't be said about the blinds that many of our competitors offer.
Knox Blinds also sells plantation shutters that can enhance the appearance of virtually any style of window. Shutters can become damaged by frequent opening and closing, but our plantation shutters have mortise and tenon joints that are designed to prevent that. You can select durable shutters made from vinyl or MDF composites or from real wood that can be painted or stained in the color of your choice.
Many of the window treatments that we offer can be motorized so you can easily raise and lower them by pressing a button on a remote control. That can eliminate the hassle of having to manually adjust them to control the amount of light that enters a room.
Schedule a Consultation to Learn More about Blinds and Shutters
If you're not sure which type of window treatments to choose, that's understandable. A consultant from Knox Blinds can come to your house to show you samples of the blinds and shutters we offer and answer your questions. Call us today at (865) 544-8339 to schedule an appointment.