Solar shades are roller shades with woven fabric that can provide protection from the sun's UV rays while still allowing people in your house to enjoy the view outside. Knox Blinds offers interior solar shades that can prevent damage to your home and furnishings, keep your living space at a comfortable temperature, and lower your utility bills.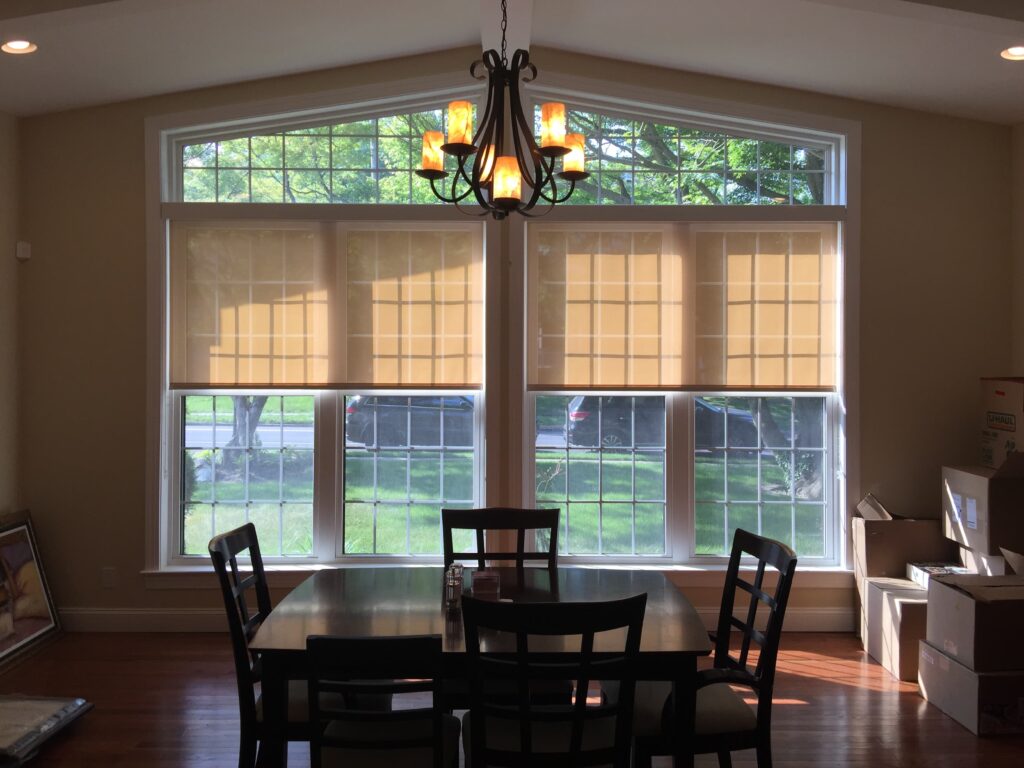 What Are the Benefits of Interior Solar Shades?
Solar shades can reduce the amount of the sun's UV rays that enter your home. That can keep the interior temperature down in the summer so you can rely less on air conditioning and keep your utility bills manageable. Blocking out UV rays can also protect your furniture, flooring, and artwork from damage and discoloration.
How Are Interior Solar Shades Made?
Solar shades are crafted with a material that is woven tight enough to block out the sun's rays, but not so tight that the shades block the view outside. Interior solar shades vary in terms of openness, or the tightness of the fabric. Material that is more open blocks less sunlight but makes it easier to see outside. A fabric with a tighter weave will do a better job of shielding the interior of the house from sunlight, but it will make it harder for people to take in the scenery outdoors.
Which Color Should You Choose?
When buying interior solar shades, selecting the right color is important. Lighter colors can do a good job of reflecting light and brightening your home's interior, but it may be difficult to get a clear view of the outside. Darker colors can reduce glare and are easier to see through. If you decide to install interior solar shades in your home, you should consider the amount of light a room gets and how important being able to see outside is to you.
Meet with a Consultant to Learn More About Interior Solar Shades
At Knox Blinds, we understand that selecting new window treatments can be confusing. We also know that customers want to be well informed before they make a significant financial investment.
That's why we offer free in-home consultations. A consultant can arrange to meet with you to show you the interior solar shades we offer and explain the pros and cons of different weaves and colors. Call (865)544-8339 to schedule an appointment.