Blinds or shutters can complement the furniture and artwork in your home and help you express your unique style. The right window treatments can add a burst of color to a room or make it feel cozy and inviting. Knox Blinds has many styles of blinds and shutters Harriman TN and a team of consultants who can help you decide which would work best in your home.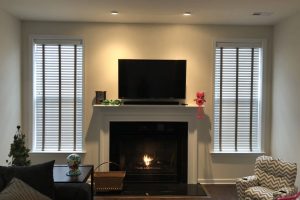 Wide Range of Style Options
Both blinds and shutters can be crafted with a variety of materials. They also come in a wide range of colors that can suit any décor.
Knox Blinds offers blinds made from faux wood and real hardwood You can choose a texture and color that will add visual interest to your room or create a relaxing atmosphere.
Our plantation shutters are crafted with real wood and vinyl and MDF composites. Wood shutters can be painted or stained in a shade that will complement your room's décor.
Maintenance Requirements
Homeowners who are looking for new window treatments often wonder how much time they will have to devote to cleaning and maintenance. They would rather relax with loved ones than spend hours caring for blinds or shutters.
When it comes to cleaning blinds, their width is important. Narrow blinds will have more pieces to clean than a set of wider blinds. If you're considering installing blinds in your home, take that into consideration when selecting a style.
Plantation shutters have relatively wide louvers. That means that keeping them clean may be easier and may require less time than maintaining blinds.
Get Help Selecting Blinds and Shutters Harriman TN
You may be feeling confused and overwhelmed by all the options. That's understandable. Many homeowners feel the same way when they start searching for new window treatments.
That's why Knoxville Blinds & Shutters offers free in-home consultations. A consultant can schedule a convenient time to meet with you to show you some of the window treatments we offer, explain the benefits of blinds and plantation shutters, discuss the characteristics of specific products, and help you choose the right window treatments for your home. Call (865)544-8339 to make an appointment.