If you want to give one or more rooms in your home a refresh, you don't have to remodel or replace all your furniture. You might be surprised by the way that contemporary blinds can transform a space. Knox Blinds offers several styles, materials, and colors, and we can customize window treatments to suit your home.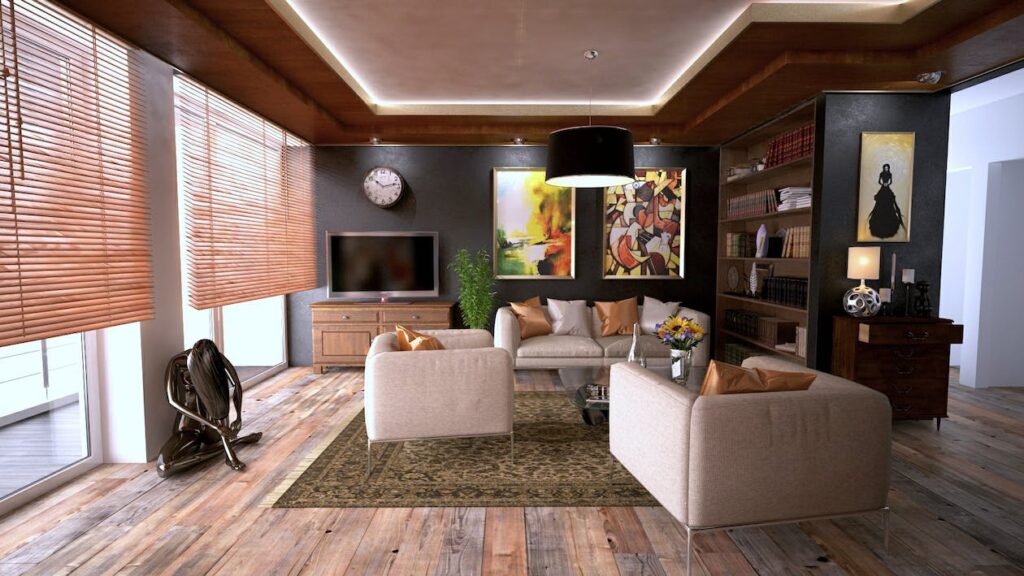 How to Update Your House with New Window Treatments
Contemporary blinds have a simple, minimalist appearance that makes them suitable for homes with virtually any type of design. Your new blinds can be a focal point, or you can select window treatments with a minimalist appearance so people will focus their attention on your home's architecture, furniture, and flooring.
Knox Blinds offers window treatments that are made with both durability and style in mind. We sell blinds crafted with real and faux wood, as well as aluminum. Wood is a timeless choice that can suit virtually any décor. Faux wood is a better option for rooms with high levels of moisture and humidity, such as the kitchen and bathroom. Aluminum has a sleeker, more modern look that can update your room's appearance.
We offer blinds with slats in several widths. You will want slats that are proportional to the height of the windows and that will allow you to control the amount of light that enters and give you privacy when you want it.
Adjusting blinds by hand can be a hassle, especially if your house has a lot of windows, some of them are in hard-to-reach places, or you have physical limitations. We can install motorized blinds that you'll be able to raise and lower simply by pressing a button on a remote control.
Learn More about Contemporary Blinds
Selecting the right window treatments for your house might be more difficult than you expect. Homeowners often feel overwhelmed by the seemingly endless array of choices.
An in-home consultation can help you narrow down your options and make the right choice. A consultant from Knox Blinds can visit your house at a time that's convenient for you, show you samples of our products, and answer your questions. You'll get to see how blinds would look in your home so you can shop with confidence. Call us today at (865)544-8339 to schedule an appointment.