Selecting new blinds for an office can be challenging. You want window treatments that will allow you to control the amount of light that enters the office and that will complement the rest of the décor. You also need blinds that are durable, affordable, and relatively easy to maintain. A consultant from Knox Blinds can help you select the best blinds for office.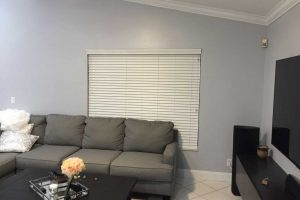 Practical Considerations
It's important to be able to regulate the amount of sunlight in your office. Natural light can boost moods and help workers be productive, but too much sunlight can create glare or cause an office building or home office to become so hot that it's difficult to focus on work.
There may be times when you want to block out as much light as possible. For example, employees may need darkness to give presentations that incorporate videos or PowerPoints.
Blinds in your office building or home office should be easy to clean. The wider the blinds, the fewer there will be, and the easier the window treatments will be to clean.
Aesthetics
The blinds in your office should fit in with the furnishings, paint color on the walls, and flooring. The color you select should complement the other colors in the room. The material that you choose should be consistent with the overall vibe you're trying to create, whether it's traditional, modern, or minimalist.
Affordability
Blinds come in a wide range of price points. The upfront cost reflects the quality of the design and the durability of the materials. More expensive blinds will last longer than cheaper, less durable ones. Paying more up front may save you a bundle in the long run.
Choosing blinds that do a good job of blocking out sunlight on hot days can help you avoid relying too heavily on air conditioning. Letting in sunlight on cold winter days can heat the office naturally, so you won't have to rely exclusively on the furnace for warmth. That can help you control your utility bills, which can have a significant impact on your bottom line.
Learn More about the Best Blinds for Office
Knox Blinds sells blinds made from aluminum and faux and real wood. A consultant can meet with you at your office to show you samples of window treatments we offer and answer your questions. Call (865)544-8339 to schedule a consultation.