When looking for new window treatments, it's easy to feel confused and overwhelmed by all the brands and styles. If you have a limited budget, you may be tempted to choose blinds or shutters based on price, but that could be a mistake.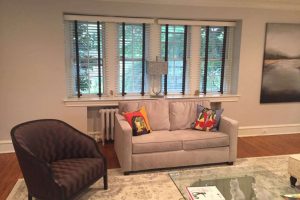 Knox Blinds sells window treatments made from durable materials. Our products last longer than those many of our competitors offer. A consultant can meet with you to discuss blinds and shutters Eagleton Village TN and help you choose the right ones for your home.
At Knox Blinds, We Focus on Quality
The blinds that we sell are made from several materials, including faux wood, and real hardwood. No matter which material you choose, you will get durable window treatments that are built to last. That means you won't have to replace them in a few short years, like you might if you purchased blinds from another company.
We also offer plantation shutters crafted with vinyl and MDF composite and real wood that can be painted or stained in the color of your choice. Our shutters are built with mortise and tenon joints that help them withstand the forces and stress that are associated with opening and closing. That makes our shutters last longer than those that many other companies offer.
Learn More about Blinds and Shutters Eagleton Village TN
If you aren't sure which type of window treatments would work best in your home, a consultant can meet with you to help you explore your options. Customers often find that being able to learn about blinds and shutters at home is more relaxing and helpful than shopping in a store. They appreciate having an opportunity to see samples of window treatments alongside their décor so they can make an informed decision.
A consultant can explain the pros and cons of each type of window treatment, as well as the characteristics of different materials. Once you have figured out whether you would like to install blinds or shutters, the consultant can help you narrow down your selection to a specific style.
We can work around your schedule to find a time that is convenient for you. Call (865)544-8339 to schedule an appointment.