Selecting new window treatments for your house might seem like a relatively simple task, but you might feel overwhelmed when you start to do some research. Dozens of home improvement stores and online retailers sell blinds and shutters in a wide array of styles, colors, and materials. If you're looking for the best blinds and shutters in White Pine TN, contact Knoxville Blinds!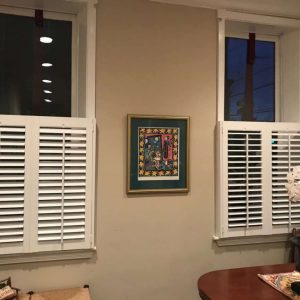 What Makes Our Window Treatments Different
In a word, quality. All too often, people choose blinds or shutters based on price and come to regret their decision. Inexpensive window treatments can get worn out or damaged quickly, and homeowners then have to replace them soon after having them installed. The cost of buying new blinds or shutters every few years can quickly add up.
You'll be better off investing in high-quality window treatments from Knox Blinds. We offer blinds made with durable materials, including real and faux wood and aluminum. They come in various styles and colors to suit any architectural design and décor.
We also sell plantation shutters made with real wood and vinyl and MDF composites. Our shutters differ from those that many of our competitors offer because they have mortise and tenon joints to help them withstand the stresses of regular use. That means that plantation shutters from Knox Blinds will last longer than products that other companies offer.
Meet with a Consultant to Learn More about Blinds and Shutters White Pine TN
It can be difficult to choose window treatments in a store or online. To shop with confidence, you need to see and touch samples of products and assess their quality for yourself. You also have to see how blinds or shutters will look in the room where they will be installed. It's hard to get an accurate idea when you can only look at window treatments in a store showroom or in photos online.
This is why Knox Blinds offers free in-home consultations. You can schedule an appointment to have a consultant meet with you at your house, show you samples of the blinds and shutters we sell, answer any questions you might have, and help you select the best window treatments for your home. Call us today at (865) 544-8339 to make an appointment!