Raising and lowering blinds with a cord can be an unnecessary hassle. Motorized blinds make it easy to control the amount of light in your house with the press of a button. If you're wondering "should I get motorized blinds?" here are some benefits to consider!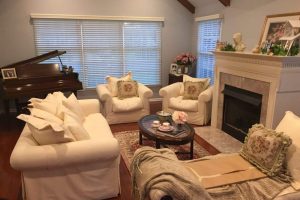 Motorization Can Make Your Life Easier
Motorized blinds can be beneficial to someone who finds it challenging to operate blinds manually because of their location or because of physical limitations. Motorization can also be helpful if your house has a large number of windows and adjusting each one manually is a time-consuming chore.
Even if you can adjust blinds yourself without difficulty, you still might appreciate the convenience of motorization. If you're busy cooking dinner or taking care of your kids, you won't have to divert your attention from what you're doing to adjust the blinds. You'll be able to simply raise or lower them with a remote control.
If you're occupied with a task and you don't have a free hand, you can ask a child to adjust the blinds for you. Even a toddler can press a button on a remote control.
Motorized Blinds Can Save You Money
Adjusting the blinds throughout the day can allow you to regulate the amount of sunlight that enters your home. During the summer, you can keep the blinds closed when the sun is at its brightest, prevent the house from getting too hot, and use the air conditioner as little as possible. In the winter, you can let sunlight warm the house naturally and rely less on the furnace. That can help you manage your utility costs year-round.
Learn More about Motorized Blinds
Knoxville Blinds & Shutters offers motorized blinds that can help you save time and keep your home comfortable. If you're still not sure should I get motorized blinds, or if you have questions about the types of blinds that we sell, one of our consultants can help.
You can meet with a consultant in your home at a time that's convenient for you, learn more about the window treatments we offer, view samples, and ask questions. Contact us today at (865)544-8339 to schedule an appointment!