Selecting the right window treatments for your house can seem simple at first, but once you start to do some research, you may quickly feel overwhelmed. Home improvement stores and online retailers offer many styles of blinds and shutters, and it can be difficult to know which would be most suitable for your home. A consultant from Knox Blinds can help you choose the right blinds and shutters Amherst TN!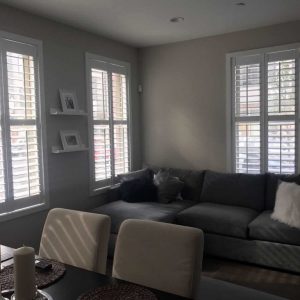 Why You Should Choose Window Treatments from Knox Blinds
Our selection of blinds includes products made with real and faux wood, as well as sleek aluminum. Wood blinds can lend an aura of sophistication to your home. If you want the aesthetic benefits of wood, but you're concerned about moisture in the kitchen or bathroom, faux wood blinds may be the solution. If you're looking for a more modern aesthetic, you might want to choose aluminum blinds.
Plantation shutters are incredibly versatile window treatments. They can be installed on virtually any style of window, plus sliding and French doors. Knox Blinds offers durable shutters made with vinyl and MDF composites, as well as real wood. If you select wood shutters, you can have them painted or stained in a color that will complement the décor in the room.
Learn More about Blinds and Shutters Amherst TN
Shopping for window treatments in a store or online can be tricky. You might fall in love with a particular design and think that it would be perfect for your home, then be disappointed when your new blinds or shutters are installed and you realize that they don't look the way you imagined they would. Meeting with a consultant in your home can help you avoid that type of scenario!
A consultant can visit your home at a time that suits your schedule and provide the information you need to make a decision. You will be able to see and touch samples of the blinds and shutters we offer, ask questions, and see how various colors and styles would look in your home. That can give you confidence that you're making the right choice. Call (865)544-8339 today to make an appointment!