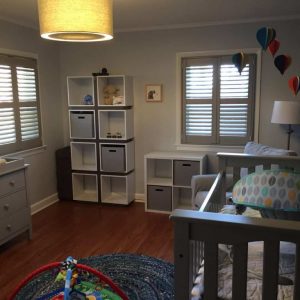 Plantation Shutters Can Help You Control the Amount of Light in Your House
Architectural styles and home décor trends come and go, but some stand the test of time. You may be wondering, "Are plantation shutters outdated?" They may not be as popular as they once were, but plantation shutters are still a top choice among homeowners seeking new window treatments. Read on to learn why they may be the best option for your home.
As the amount of sunlight changes from hour to hour, you may have to adjust your window treatments to keep your house from getting too bright or too dark. With plantation shutters, it's easy to control how much sunlight comes in through the windows.
Controlling this can save you money on your utility bills. In the winter, you can let sunlight in during the day to heat your home naturally so you can rely less on the furnace. In the summer, you can adjust the shutters to block out the sun during the hottest part of the day. That can keep your home from heating up and save you money on air conditioning.
Plantation Shutters Are Built to Last
Products that are durable remain popular with consumers over decades, or even centuries. Homeowners still choose plantation shutters because they're made with quality materials and construction methods.
Knox Blinds offers plantation shutters crafted with vinyl and MDF composites and real wood. Our shutters have mortise and tenon joints that can prevent damage from frequent opening and closing. If you buy plantation shutters from Knox Blinds, you can be confident that they will last.
Plantation Shutters Are Versatile
The design of plantation shutters makes it possible to install them on virtually any type of window. That means that you can install shutters in any room in your home. Plantation shutters come in a variety of materials and colors. If you choose wood shutters, you'll be able to paint or stain them any color you like.
Schedule a Consultation to Learn More about Plantation Shutters
Many homeowners ask themselves, "Are plantation shutters outdated?" They aren't. Plantation shutters can be a beautiful addition to your home and can save you money. Contact Knox Blinds today at (865)544-8339 to schedule an in-home consultation so you can see samples of our plantation shutters and choose the right ones for your home.