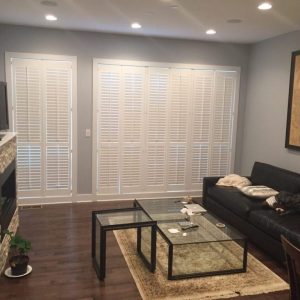 Many stores and online retailers sell blinds and shutters. Some are durable and made to last, but others aren't. It can be difficult to tell the difference, especially when you only have an opportunity to look at photos of products on a website.
Knox Blinds offers window treatments that are made with durable materials. If you purchase blinds and shutters Brevard TN from Knox Blinds, you can be confident that you're making a wise decision.
Our Blinds and Shutters Are Built to Last
Blinds and shutters are opened and closed frequently and exposed to other forms of stress that can cause damage over time. This is why it's so important to buy quality window treatments. You may be able to find inexpensive blinds and shutters in stores and online, but you will wind up spending more in the long run if you have to replace them every few years.
Knox Blinds only sells quality products that are crafted with durability in mind. You can choose well-crafted blinds made with faux wood, real hardwood, or sleek aluminum to complement the décor in any room.
If you would prefer plantation shutters, Knox Blinds is the place to go. The stress caused by repeatedly opening and closing shutters can cause damage. We sell plantation shutters with mortise and tenon joints that are designed to handle that stress and protect the shutters from damage.
Learn More about Blinds and Shutters Brevard TN
Reading about window treatments and looking at photos can be helpful, but seeing and holding samples of products can help you truly understand their quality. Knox Blinds offers in-home consultations that can give you an opportunity to do just that.
A consultant can show you samples of the blinds and shutters we offer and let you assess their quality for yourself. You will have an opportunity to ask questions about the materials our window treatments are made of, the various design options, the installation process, and any other issues that may influence your decision.
We can arrange for a consultant to meet with you at a time that fits your schedule. Call Knox Blinds today at (865)544-8339 to schedule an appointment for an in-home consultation.