Having to raise and lower shades manually can force you to take time away from other important tasks. It can also be challenging if your home has a lot of windows or if you have limited mobility. Motorized shades are easy to operate and can be opened and closed in a matter of seconds. They can also help in other ways. Here are some additional benefits of remote-controlled window shades.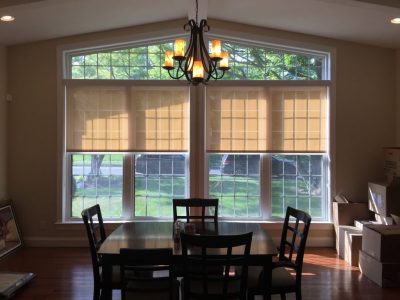 Reduce Your Utility Bills
Many homeowners pay a lot more than they should to heat and cool their houses. Remote-controlled window shades can allow you to take advantage of the sun and warm your home naturally in the winter so you can reduce your reliance on artificial heating. In the summer, keeping the shades closed during the hottest times of day can help keep your house cool. At night, you can open the shades to let fresh air circulate.
Sleep Better
Your body's circadian rhythm, which regulates your sleep cycles, responds to natural light. If you program remote-controlled window shades to open before you want to get up, your body will be able to wake up gradually in response to sunlight. That can be a much more pleasant way to start your day than getting woken up suddenly by a loud alarm clock.
Protect Your Family's Privacy and Security
If the shades are open, your neighbors and anyone who walks or drives by may have a clear view of your home's interior. Strangers may be able to see what you and your children are doing, and thieves may be able to see if someone is home and learn about your family's schedules and habits. Being able to easily close the shades when you don't want people to see inside your house can keep your family safe and make you less of a target for criminals.
Learn More about the Benefits of Remote-Controlled Window Shades
If you're looking for new window treatments for your house, you probably have lots of questions. A consultant from Knox Blinds can meet with you in your home to answer them. Call (865) 544-8339 today to make an appointment.