If you're looking for new blinds or shutters for your home, you won't have any trouble finding a local brick-and-mortar store or dozens of online retailers that sell them. Window treatments vary widely in terms of quality, though, and it can be difficult to know which to choose. Knox Blinds offers the best blinds and shutters Andersonville TN, and we give customers an opportunity to see the products we offer for themselves before they buy.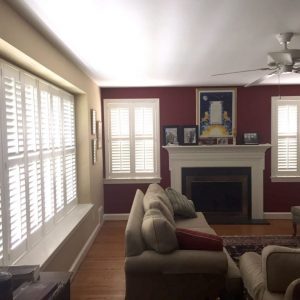 What Makes Our Window Treatments Stand Out
At Knox Blinds, quality is a top priority. We only sell blinds and shutters that are made with durable materials and engineered to last. That makes our window treatments a better value in the long run than the products that many of our competitors offer.
You can choose blinds crafted with aluminum or real or faux wood. They are designed and manufactured to stand up to wear and tear from daily use and can last much longer than blinds you might get from another company.
We offer durable plantation shutters crafted with vinyl and MDF composites and real wood. They have mortise and tenon joints that help them stand up to the stresses of being opened and closed repeatedly. Our plantation shutters can be installed on practically any style of window.
See Samples of Blinds and Shutters Andersonville TN So You Can Buy with Confidence
Reading about window treatments online and looking at photos can be helpful, but it's not the same as looking at blinds and shutters in person. That's why Knox Blinds provides free in-home consultations.
You can schedule an appointment to have a consultant come to your house at a time that is convenient for you and show you samples of the blinds and shutters we offer. You will be able to hold and examine them to see for yourself the quality of their materials and construction.
An in-home consultation can also help you choose an appropriate style and color. All too often, homeowners buy window treatments in a store or online and are disappointed when their new blinds or shutters don't fit the architectural style or color scheme as well as they expected. At a consultation, you'll be able to look at window treatments in the room where you plan to install them so you can make an informed decision. Call Knox Blinds today at (865)544-8339 to schedule an appointment.