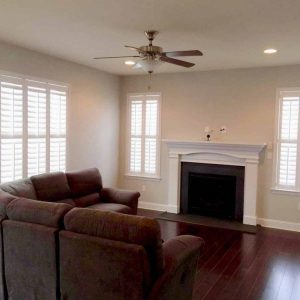 If you're looking for blinds and shutters Wildwood TN, explore the selection at Knox Blinds. We offer high-quality products made from a wide range of materials. You can easily choose window treatments that suit your home's design, your style, and your family's budget.
Why You Should Choose Window Treatments from Knox Blinds
Does your home's décor look outdated? We can help you select stylish, contemporary window treatments that will give a room a fresh update without breaking the bank. Our blinds and shutters are expertly crafted and built to last. Some other brands get damaged or wear out quickly and may need to be replaced often.
Types of Blinds and Shutters We Carry
We offer blinds made from aluminum, faux wood, and real hardwood. We also offer motorized blinds that can be operated using a remote control. They can easily be raised or lowered, individually or all at once. That way, you can avoid the hassle of adjusting several blinds throughout the day.
Plantation shutters can draw attention to the windows in your home and enhance the décor in any room. We offer an array of styles that can be used with bow and casement windows, French doors, and sliding glass doors. Our shutters have Mortise and Tenon joints that are engineered to protect the shutters from damage that could be caused by opening and closing. We sell shutters made from:
Real wood (can be painted or stained)
Vinyl
MDF composite
Schedule a Consultation to Learn about Blinds and Shutters Wildwood TN
Knox Blinds has a team of in-home consultants who can meet with you at a time that is convenient for you. We'll show you the products we offer, explain their features, and answer any questions you may have. Many customers prefer shopping from home because they can envision how a set of blinds or shutters would look in a room and see how a color would fit with the rest of the décor. That allows homeowners to shop with confidence and avoid winding up with products that aren't a good fit.
Let the design experts at Knox Blinds help you choose the right window treatments so you can make a good first impression when guests visit your home. Call 865.544.8339 to schedule a free consultation to learn more about blinds and shutters Wildwood TN.