If you have begun looking for new window treatments for your home, you have probably come across products that vary widely in terms of cost and quality. It can be challenging to find window coverings that are made to last and that don't cost an arm and a leg. Knox Blinds has an impressive selection of durable and affordable blinds and shutters Woodfield Park TN.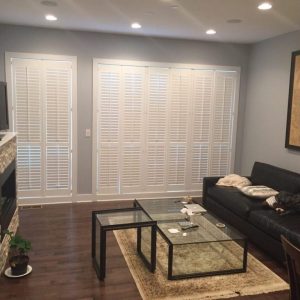 Types of Window Treatments We Offer
Knox Blinds sells several styles of blinds and plantation shutters. You can choose the window coverings that best suit your home's design and furnishings, as well as your budget.
If you would like to install blinds in your house, you have several options when it comes to materials. We sell blinds crafted from faux wood, real hardwood, and aluminum. No matter which material you choose, you can have confidence that the blinds will be built to last. That means you will save money in the long run. You won't have to replace them as often as you would have to replace blinds of lesser quality.
We also offer motorized blinds for tall and hard-to-reach windows. Instead of struggling to open and close blinds manually, you will be able to adjust them with the press of a button.
Plantation shutters are a versatile option that can be used to accentuate practically any type of window. They also allow you to control the amount of sunlight that enters a room. You can select plantation shutters made with vinyl and MDF composite or real wood that can be painted in the color of your choice.
The process of opening and closing shutters causes stress that can lead to wear and damage over time. Our plantation shutters have mortise and tenon joints that are designed to handle the stress from those forces and prevent damage. These shutters will last for many more years.
Schedule a Consultation to Learn More About Blinds and Shutters: Woodfield Park TN
We understand that the array of window treatment options can feel confusing and overwhelming. That's why Knox Blinds offers free in-home consultations. You can sit down with a consultant to learn more about the products we offer and envision how they would look in your house. Contact us today at (865) 544-8339 to make an appointment to learn more about blinds and shutters Woodfield Park TN.