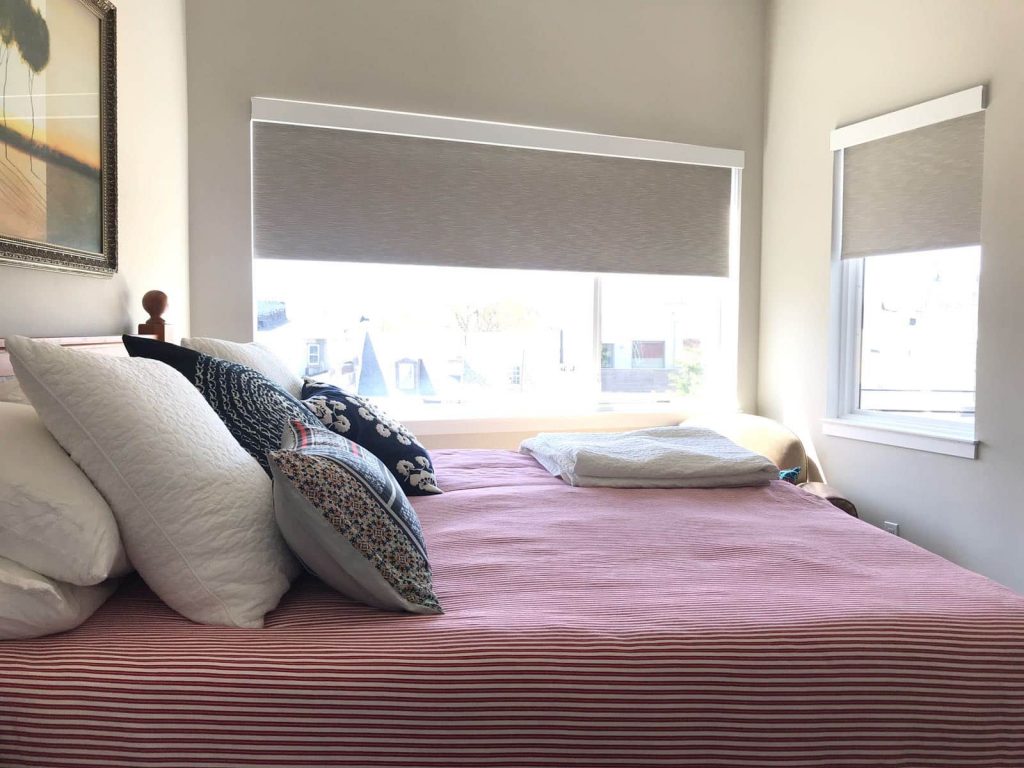 Shades are "soft" window coverings that are best used to create a backdrop for your home or office décor. Available in a wide variety of colors, fabrics, and styles, this window treatment can be tailored to your exact tastes. At Knox Blinds & Shutters, our team can help you select the best colored window shades for your rooms. In this article, we'll explore important factors to consider when choosing a new window treatment.
We know it's difficult to know whether a set of blinds, shades, or shutters will match your home based on nothing but a photograph. Our team will visit your home, bringing along samples of many of our most popular window treatments so you can see firsthand how our products will look in your spaces. Schedule your free in-home consultation today; call 865-544-8339 to speak to a member of our team.
Here are just a few factors you should consider when buying colored window shades:
1. Color
When choosing a color for your new shades – whether it's a set of Roman, cellular or roller shades – you need to decide whether you want a contrasting or matching color. Contrasting colors will draw attention to your windows while matching hues will blend with your interior design theme. Keep in mind that darker colors will typically block more sunlight.
2. Style
There are numerous styles of shades, from traditional roller shades to pleated Roman shades. So, which one is right for your home? The answer will depend on how much light you want to let through when your shades are closed, whether you want an insulating covering, and which style best complements your interior design theme.
For example, cellular shades are designed to insulate your rooms and help maintain consistent indoor temps. The result: Your air conditioner or heating system won't have to work as hard to keep you comfortable, saving you a small fortune in running costs.
3. Features
Colored window shades aren't just favored for their versatility; many types of shades can be motorized for added convenience. Instead of using cords, a motorized window treatment can be open and closed with the push of a button. This is a great added feature for hard-to-reach windows.
Speak to a Window Treatment Expert Today
Colored window shades can be customized to match any home or office space. At Knox Blinds, we can help you find the perfect pick for your rooms. Call 865-544-8339 to find out more.