Selecting the right window treatments for your house can be difficult. Finding companies that sell blinds and shutters isn't an issue. There are dozens of online retailers and brick-and-mortar stores that carry them. The problem is that products you see on a website or in a store might not look the way you expect when they're installed in your house.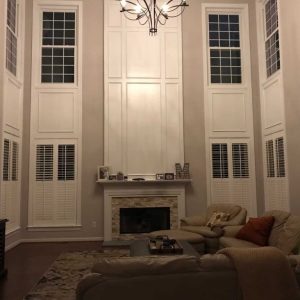 Knox Blinds helps solve that problem by offering free in-home consultations! You can view samples of our products so you can choose the right blinds and shutters Fountain City TN.
Find Quality Window Treatments for Your Home
At Knox Blinds, we only sell products that are made to last. When you purchase window treatments from us, you can be confident that they will be durable enough to stand up to the stresses of daily use and that they will last for several years.
We offer blinds made with durable materials, including real and faux wood, as well as sleek aluminum. We sell blinds with slats in a variety of sizes. No matter what size or style of windows you have, you can find blinds that will look beautiful in your home.
If you would prefer to install shutters, you can choose ones made with vinyl and MDF composite or real wood. Our plantation shutters are versatile enough to be installed on virtually any type of window, plus sliding and French doors.
Learn More about Blinds and Shutters Fountain City TN
You may have a long list of questions about the window treatments we offer, or you may be unsure about how their quality compares to other products you're considering. A consultation can provide the answers you need.
One of our consultants can meet with you in the privacy of your home at a time that's convenient for you. During the consultation, you will get to see and hold samples of our products so you can gain a better understanding of how they're designed and constructed.
You'll get to ask questions and receive advice on which window treatments would best suit your needs. You will also have an opportunity to see how different styles and colors would look in your home so you can be confident that you're making the right decision. Call us today at (865)544-8339 to make an appointment!