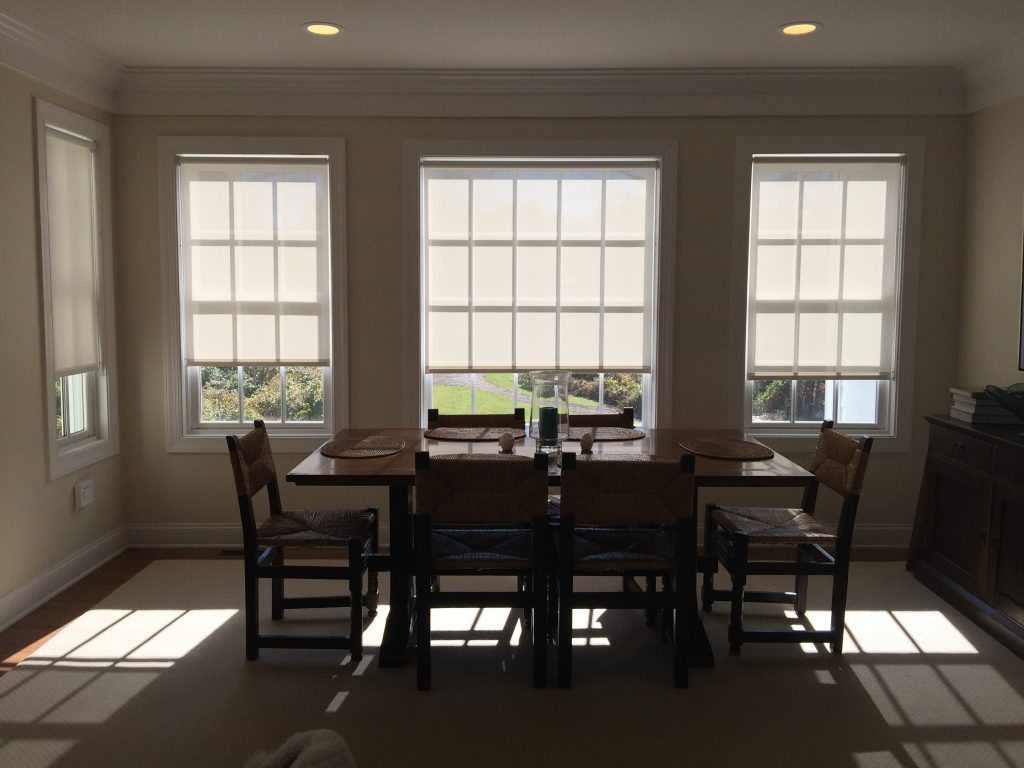 Motorized blinds are a popular window treatment among homeowners looking for a convenient solution for their light control needs. This modern innovation cuts the cord on traditional lock and chain mechanisms, putting the power in the palm of your hands. But how do motorized blinds work? In this article, the pros at Knoxville Blinds & Shutters discuss the powerful technology behind this coveted window treatment.
At Knoxville Blinds & Shutters, we've changed the game with our free in-home consultation service. Instead rushing from store to store, you can sit back and relax as we bring the window treatment store to your front door. The result: You can shop from the comfort of your own living room. Call us today at 865-544-8339 to find out how our pros can help you find the perfect motorized blinds for your rooms.
What Are Motorized Blinds?
While many people ask us, "How do motorized blinds work?", what they really want to know is how do motorized shades function. This modern solution leverages the power of a whisper-quiet motor to open or close your window treatment with just the push of a button.
Not only do motorized blinds add value to your home, this window treatment is also the perfect solution for tall or hard-to-reach windows. If you're unsure whether your home could benefit from a set of motorized blinds, our pros will visit your property, assess your space, and provide suggestions on which window treatment product will best suit your rooms.
Whether you want Roman shades, cellular shades, roller shades, or wood woven shades, many of our stylish window treatments can be fitted with a high-quality motor for added convenience and improved quality of life. Using a five-channel remote, you can control your window treatments separately or all at once. Schedule your free in-home consultation today to find out more about our motorized blinds.
Shop for Motorized Blinds at Home With Knox Blinds
Now that our pros have answered your question, "How do motorized blinds work?", it's time to see this modern window treatment in action yourself. At Knoxville Blinds & Shutters, we have years of experience in the custom window treatments industry, arming us the vital knowledge and expertise to provide you with reliable recommendations on features, colors, and styles. Call 865-544-8339 today to speak to one of our pros.